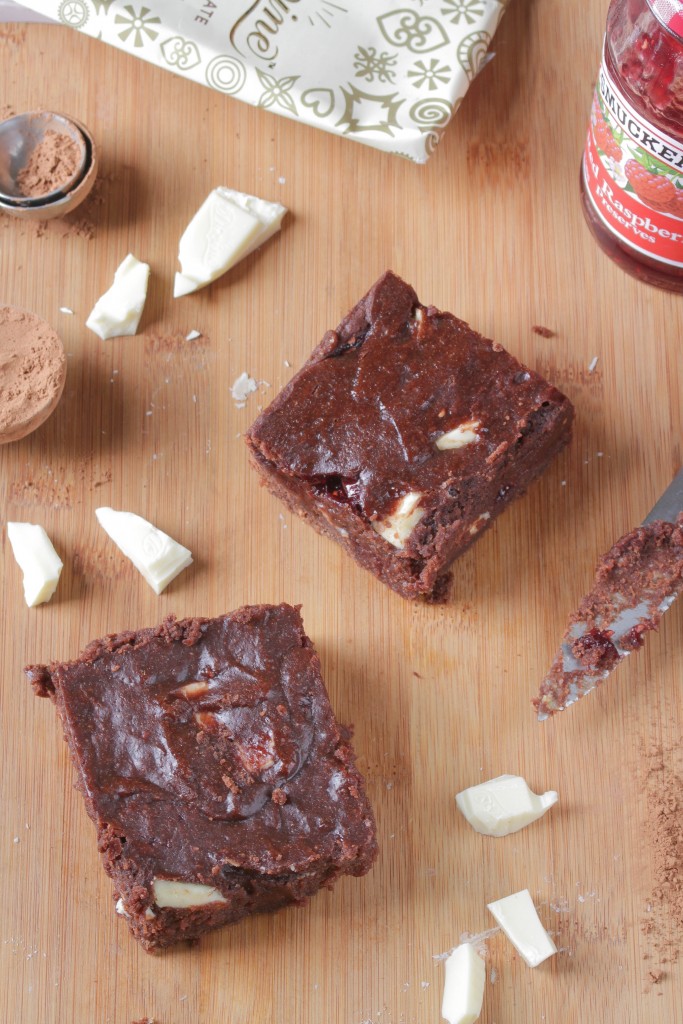 The best part of Valentine's Day is undoubtedly the chocolate, so I was excited when Stonyfield asked their bloggers to make a dessert that paired yogurt with Divine chocolate. Yogurt's a great addition in brownies to replace some fat and keep them moist. Like the chocolate, these brownies will melt in your mouth. 
My local grocery store only had Divine's white chocolate in stock. White chocolate can be difficult to bake with because cheaper brands melt of burn but the chocolate chunks came out smooth and full of flavor. Spreading the jam in a layer in the middle instead of mixing it into the batter adds a little bit in every bite.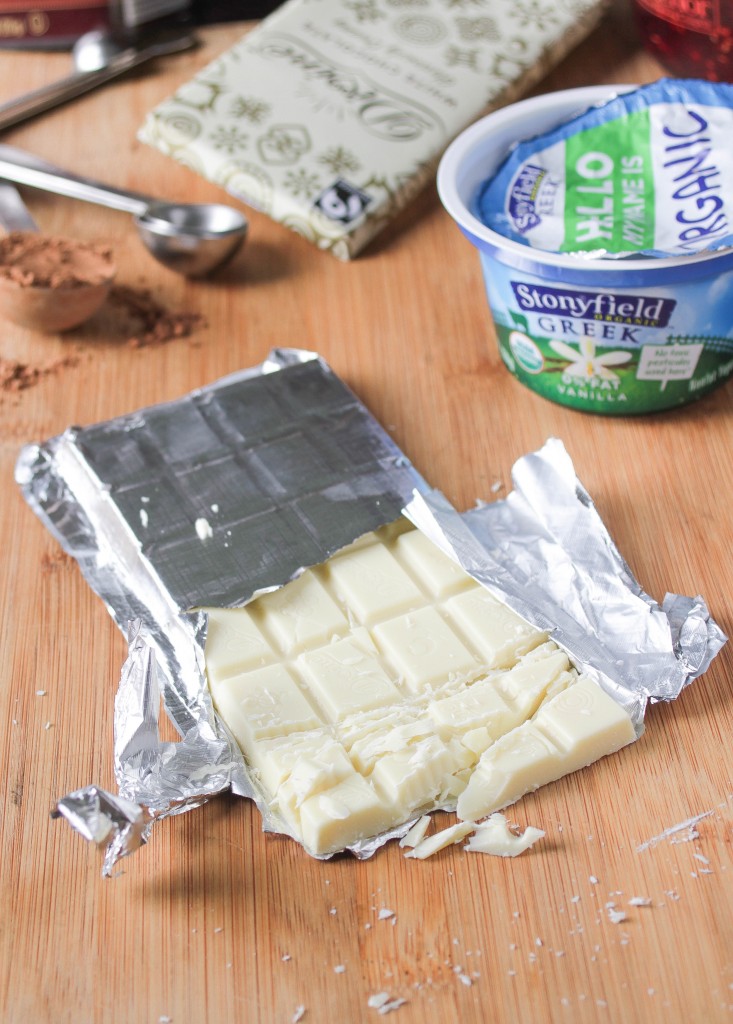 Divine White Chocolate Raspberry Brownies
Prep time: 15 minutes
Cook time: 35 minutes
Ingredients(Makes 1 8 x 8 pan):
1 1/3 cup all-purpose or gluten-free flour

1/2 cup unsweetened cocoa powder

1/2 teaspoon baking powder

3/4 cup sugar

2 large eggs

1 5.3oz Stonyfield vanilla greek yogurt
1 3.5oz Divine White Chocolate bar, roughly chopped

1/2 cup vegetable oil

1/2 cup raspberry jam

2 Tablespoons water
Method:
Preheat your oven to 350 degrees.

Mix together the flour, cocoa powder, baking powder, and sugar.

Beat in the eggs, Stonyfield yogurt, oil, and 2 Tablespoons of jam.

Add in the chopped chocolate and mix. 

Pour half of the batter in a greased 8 x 8 pan.

Mix the remaining raspberry jam with 2 Tablespoons of water. Spread the jam over the top of the brownie batter covering all parts.

Add the rest of the batter layered on top of the jam. 

Bake for 30 minutes or until a toothpick poked into the center comes out clean. Let these cool completely before cutting in.