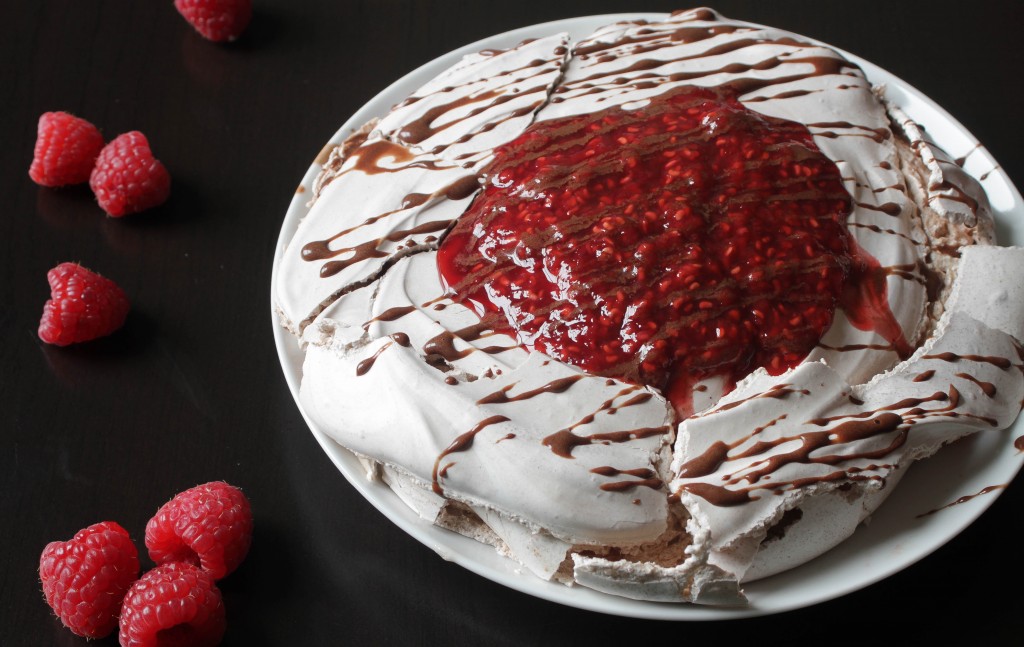 Happy holidays! If you've been feeling stuffed from holiday parties and Reese's Christmas trees, this recipe is for you.
My latest recipe on Life By Dailyburn is a light dessert that's sure to be a hit. The Cocoa Raspberry Pavlova is completely fat-free and uses some natural sweeteners and real fruit to make it delicious(along with a healthy dose of powdered sugar). The outside comes out crisp and crunchy while the inside is soft and sweet like a mousse. No one has to know it's actually easy to make!
Head over to the full recipe and check it out!