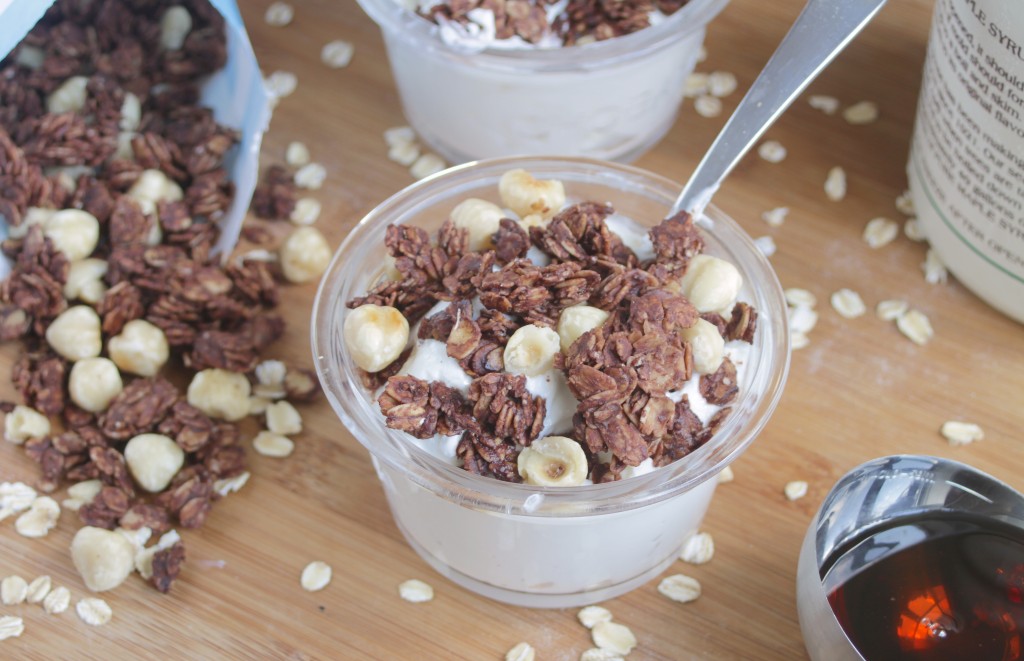 The internet is a crazy awesome place because it's full of resources for any life you want to live, whether it's gluten-free recipes, vegetarian restaurant hot spots, of just a chocolate-filled life.
I'm excited that Dailyburn's blog Life By Dailyburn asked me to be a recipe contributor for their site. They're an amazing resource for anyone looking to be healthier and get whipped into shape.
The first recipe I made for them will hopefully pique your interest. If you want to cut out sugar in the morning but still eat flavorful food making your own is a must. This cocoa hazelnut granola recipe only uses maple syrup for sweetness to keep the flavor but ditch the processed sugars. It also tastes great and can save you money–what's not to love?