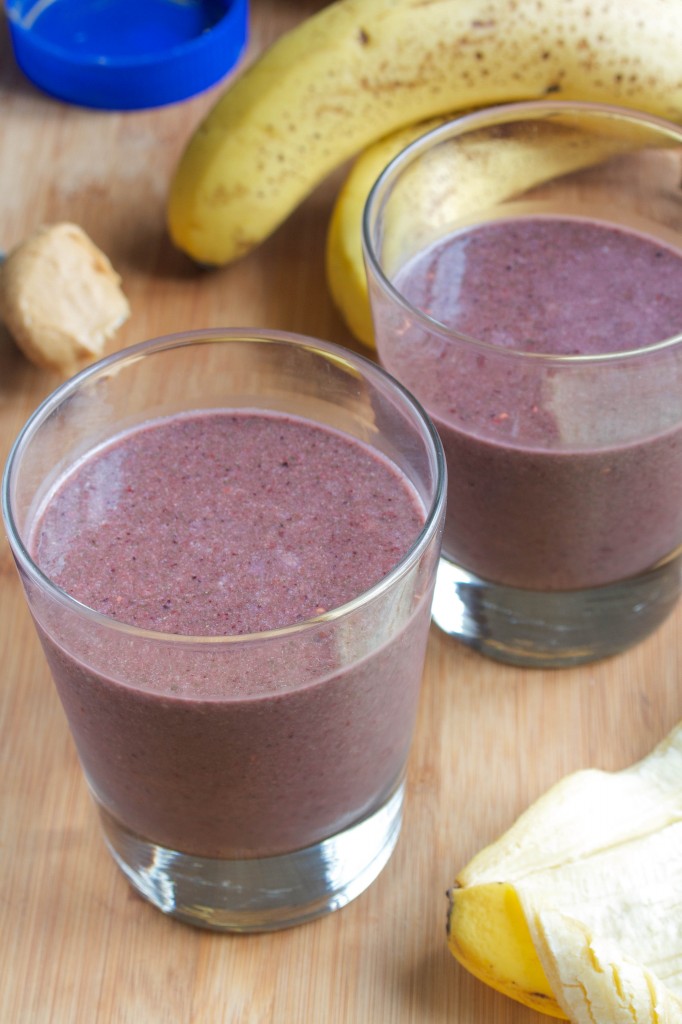 I somehow have become a morning exerciser. The first day of waking up, rolling out of bed, and putting on gym shorts instead of a pot of coffee was rough. The second was just as rough. But every day since it's gotten a little easier.
After working out I've been more inclined to make a smoothie than bowl of oatmeal or anything else. It's quick and easy to drink when getting ready for work. I've been trying different mixes to keep things interesting every time and this one is a winner.
It has the classic flavor of the inside of a PB & J, just in liquid form. It's perfectly sweet and even packs some greens in it, too, if you opt in for the spinach(which you won't be able to see or taste fully blended–I promise).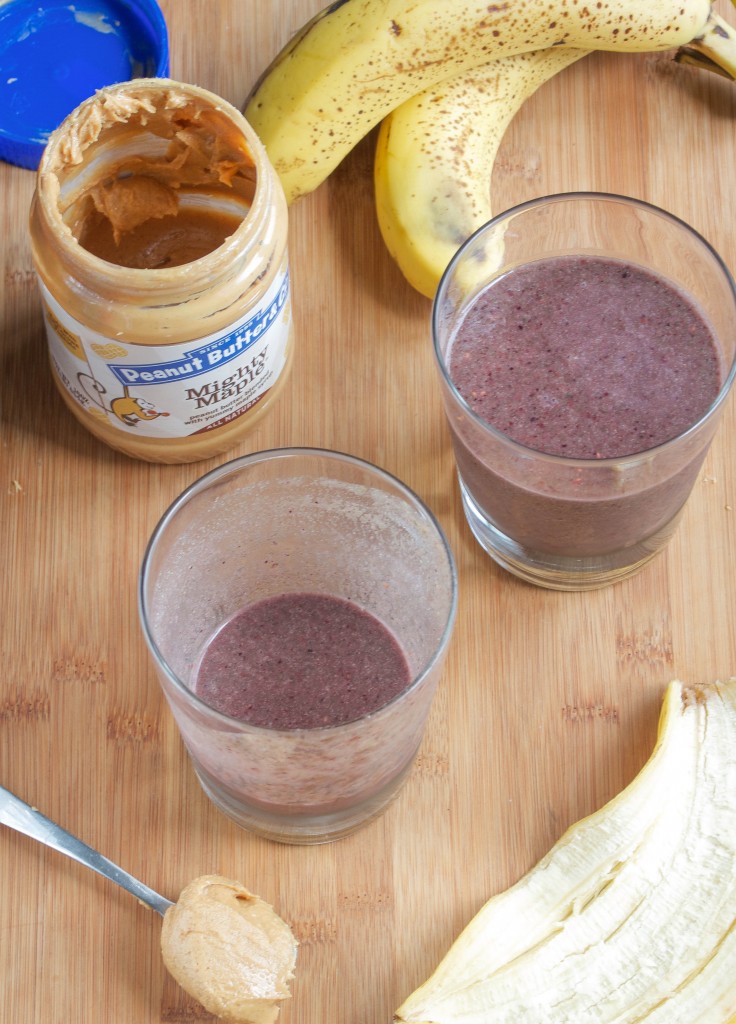 If you're not a fan of peanut butter or just don't have any lying around try making this with almond butter or even coconut butter.      
Vegan PB & J Smoothie
Prep time: 5 minutes
Cook time: 0 minutes
Ingredients(Makes 1 meal serving or 2 snack servings):
1 medium banana

1/2 cup frozen mixed berries

1/3 cup frozen spinach

2 Tablespoons peanut butter

1/2 cup water
Method:
Add all of the ingredients to a high-power blender. 

Pulse briefly and then blend until the ingredients make a creamy smoothie. Add water if necessary to make smooth and creamy.

Pour into a tall glass and drink cold.