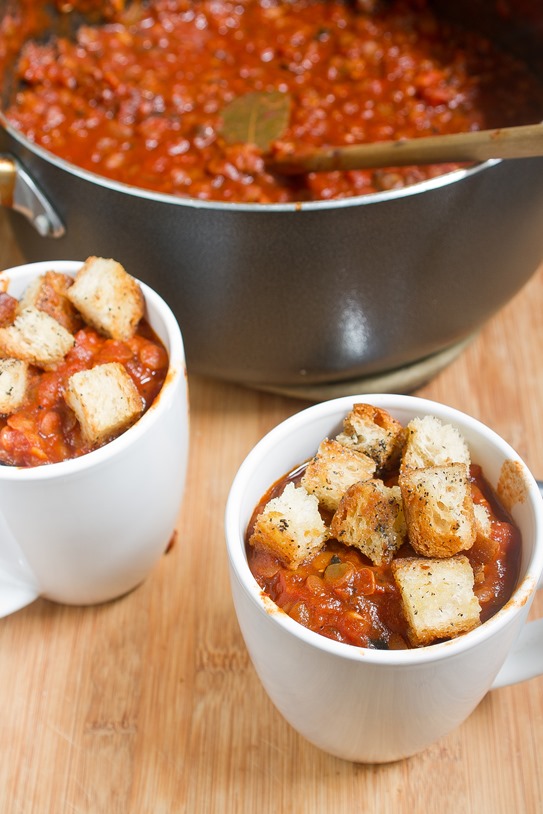 I always imagine soup as being one of those long, time-consuming foods to make. It definitely can be, but now I know it doesn't have to be. I found this recipe on the blog, hipsterfood, and thought it looked too easy not to try. I'm also a sucker for anything with lentils in it.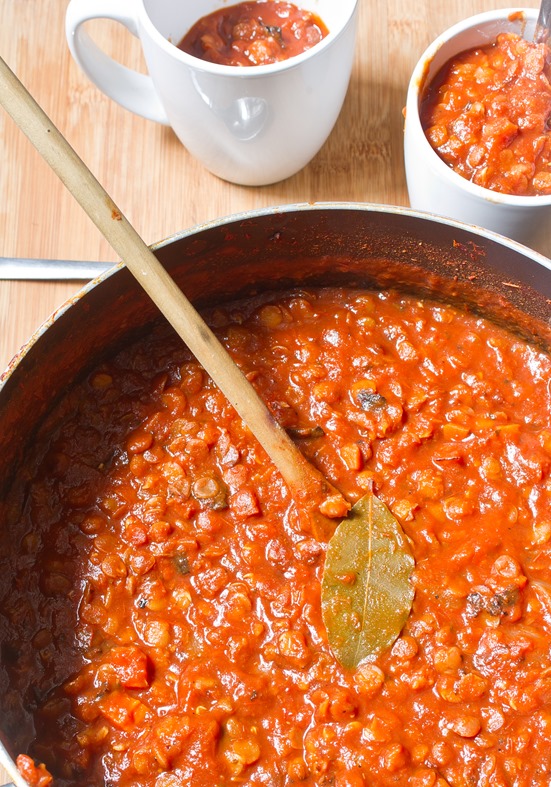 One thing that they don't mention in the actual recipe is that you need a lot of water. I'd estimate that I added about 4 cups of water through the whole process and mine still came out thicker than the batch on their blog. I also left out the celery and added whatever herbs/spices I had on hand. A little paprika gave a nice smoky flavor to it all.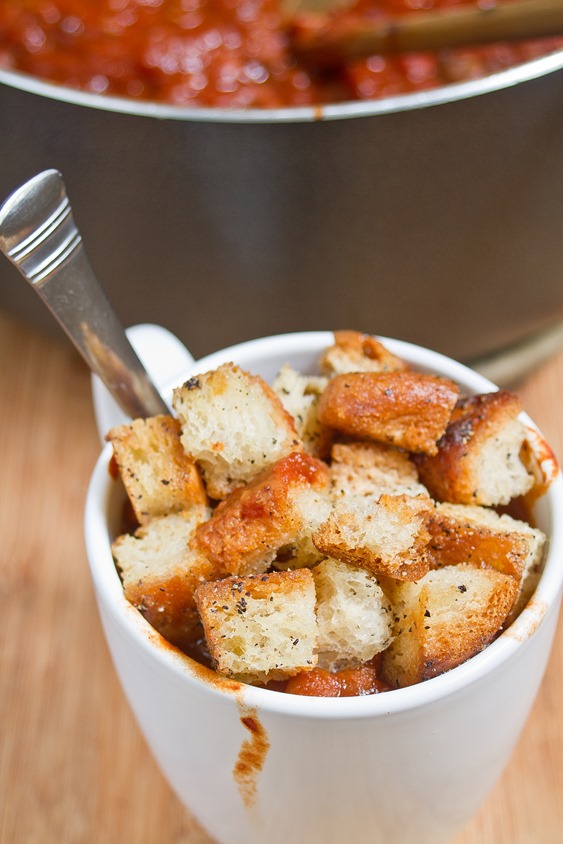 At the end I made "croutons" by chopping up some gluten-free bread, frying it in a little olive oil and seasoning them. Now I know I'll never have to buy croutons again. It's also terrific with melted cheese or sour cream on top.
What's your favorite soup recipes? I'd love ideas for more to make.