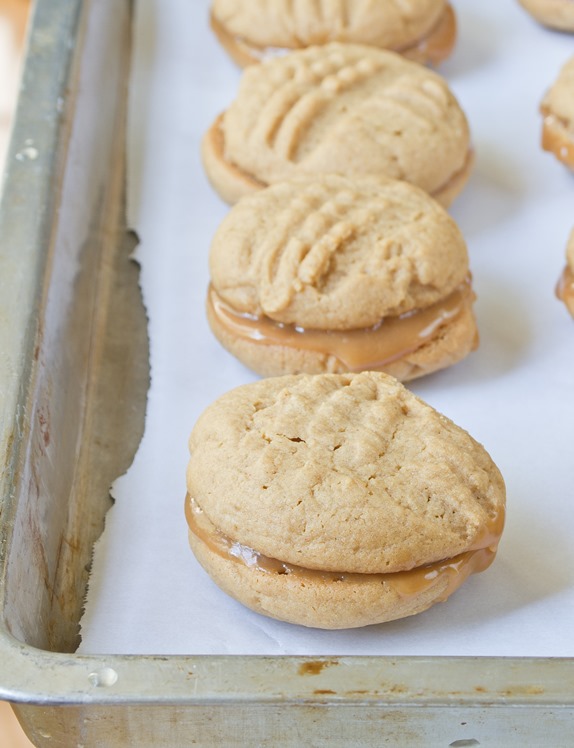 Turns out peanut butter and caramel comes a close second to coconut and caramel.
Since I was moving and needed to use up all that caramel sauce, I needed something portable that it'd be good in. Well, sandwiches are portable. Cookie sandwiches? Even better.
Peanut butter cookies usually fall into two categories: Chewy and flavorful or soft with just a hint of peanut flavor. Using caramel sauce in place of sugar and butter bridges the gap and makes a cookie that's very peanut butter(is that even a word?) but also soft at the same time—the kind of cookie that's perfect for filling.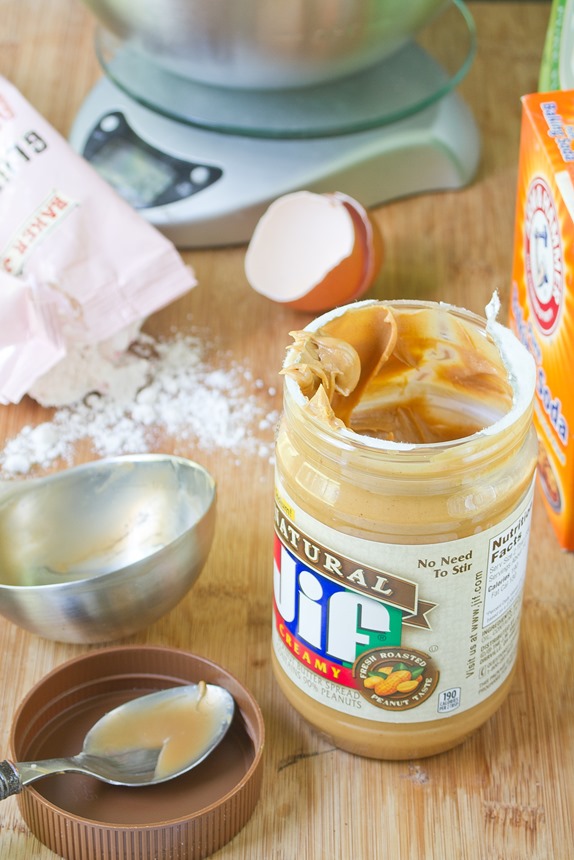 The ones I filled with straight caramel sauce were a little too loose so the peanut butter acts as a great binder. I'd definitely recommend filling these sandwiches with salted caramel buttercream if you happen to have a recipe for that handy or even vanilla ice cream and an extra drizzle of caramel sauce.
Peanut Butter Caramel Cookie Sandwiches
Prep time: 10 minutes
Cook time: 15 minutes
Ingredients(Makes about 12 sandwiches):
1/2 cup + 1 Tablespoon peanut butter, divided
1/2 cup + 1/3 cup caramel sauce, divided
1/4 cup sugar
1 egg
1 cup + 2 Tablespoons flour
1/2 teaspoon baking soda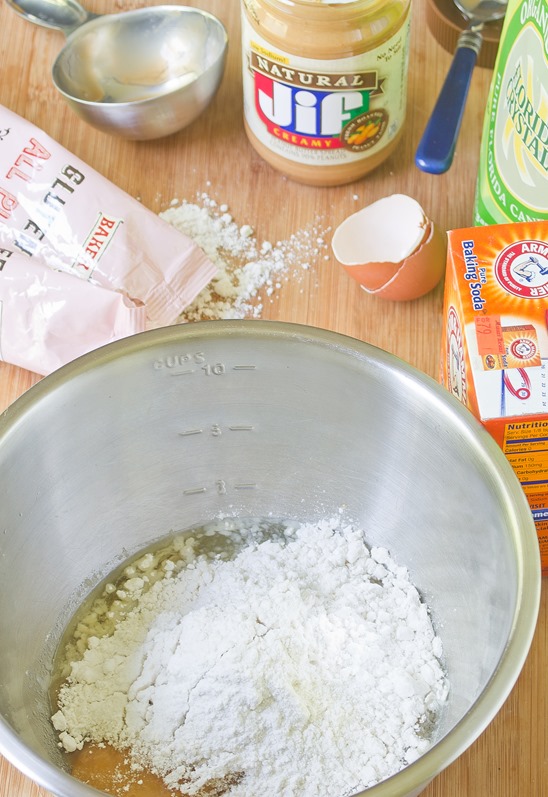 Method:
Preheat your oven to 350 degrees.
In a large bowl, beat together 1/2 cup peanut butter, 1/2 cup of caramel sauce, sugar, flour, egg, and baking soda until it forms a dough. If the dough's a little loose add flour by the tablespoon until it won't stick to your hands.
Roll the dough into balls about 1-inch in diameter and place them on a non-stick baking tray.
Using a fork, make a criss-cross pattern on the top of each dough ball.
Bake for 15 minutes until the cookies have risen and spread.
Remove from the oven and let the cookies cool completely.
In a small bowl, beat together the remaining peanut butter and caramel sauce.
Scoop about 2 teaspoons of the peanut caramel sauce onto the bottom of one cookie and sandwich it with the bottom of an equally-sized cookie.
Refrigerate the cookies until the filling has set and it's time to serve.