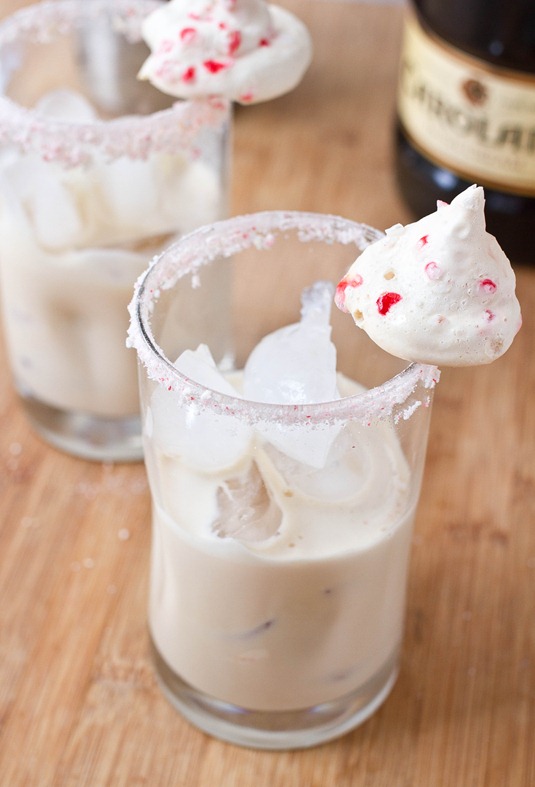 Is there anything that doesn't go well mixed with Irish cream? If there is, I haven't found it yet.
Irish cream is probably my favorite drink of choice this time of year when it's cold outside and there's snow on the ground. The rich, caramel flavor tastes like a white hot chocolate with an extra kick to it. Mixing in some ice cream and peppermint liquor adds a seasonal touch that puts this drink over the edge.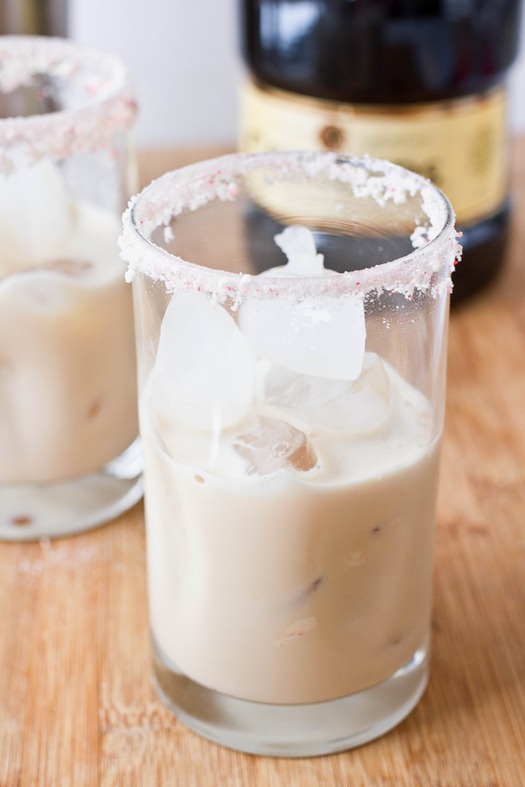 I'd recommend using an ice cream with a strong vanilla flavor like French vanilla or vanilla bean. If you really want a stronger peppermint flavor you can use a mint chocolate chip ice cream instead.
Adult Peppermint Milkshakes
Prep time: 10 minutes
Cook time: 0 minutes
Ingredients(Makes 2 servings):
1/2 cup vanilla ice cream, softened

Crushed mints for garnish
Method:
Combine the softened ice cream, Irish cream, and peppermint liqueur in a cocktail shaker and shake until the ice cream has melted.

Garnish the rim of two drinking glasses with crushed peppermints by wetting the rim and dipping it into a bowl of the crushed mints.

Fill the glasses to the top with ice.

Pour 1/2 cup of the drink into each glass.

Top with extra ice cream and crushed mints. Drink immediately.
What else could you want?