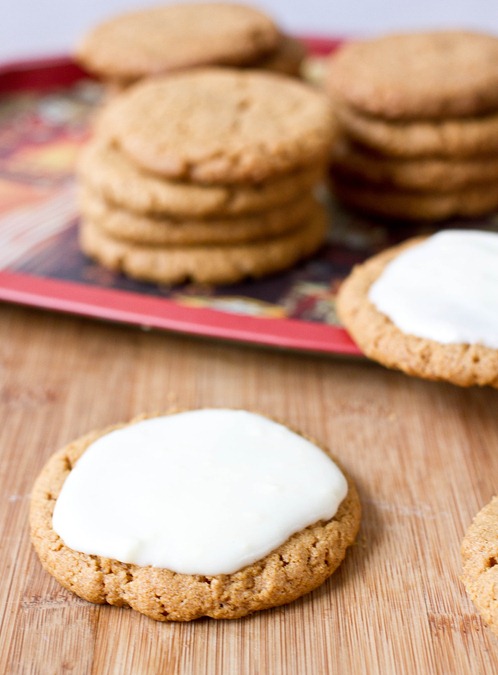 I never understood why Christmas cookies are a thing, why cookies take priority over cake or mousse or any other number of desserts. But in reality who ever has time to sit down for desserts around Christmastime? Between cooking, opening presents, and talking everyone is usually standing or in the other room, and cookies are the perfect grab-and-go dessert for that.
When I think of iced cookies, I usually think of the stale ones from the grocery store with neon pink frosting that taste like pure sugar. I would always eat the frosting(because who doesn't love pure sugar?) but the cookie usually got left behind. These are far from those iced cookies. There's nothing quite like a fresh cookie with a smooth and soft icing on top to step up the game for the rest of the desserts.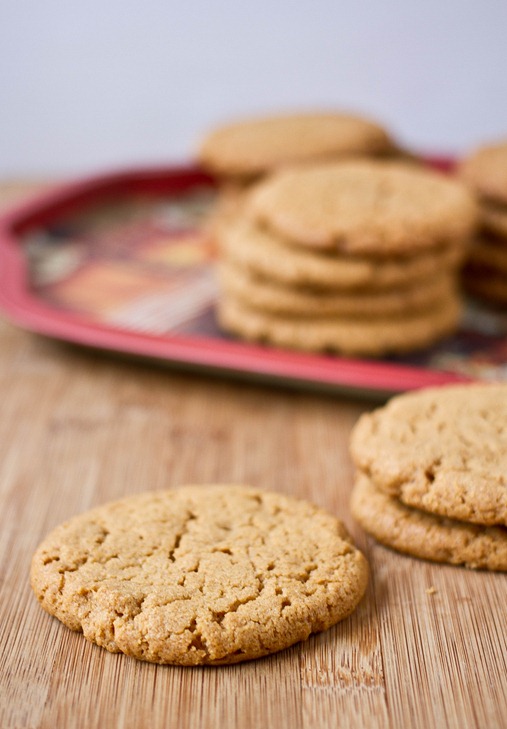 The almond extract is the special ingredient that makes these cookies irresistible. If you don't have any it's worth running out to the store to find. Making an icing that's part butter adds a touch of richness to the balance out the sweet.
Iced Vanilla-Almond Butter Cookies
Prep time: 15 minutes
Cook time: 15 minutes
Ingredients(Makes about 18 cookies):
1 cup almond butter

3/4 cup + 2 Tablespoons sugar

1 egg

1/2 teaspoon vanilla extract

1/2 teaspoon baking powder

1/4 teaspoon salt
For the icing:
1/4 cup butter, softened

2 1/2 Tablespoons milk

2 cups powdered sugar

1/4 teaspoon vanilla extract

1/4 teaspoon almond extract
Method:
Preheat your oven to 350 degrees.
In a large bowl, mix together the almond butter, sugar, eggs, vanilla extract, baking powder, and salt.
Roll the dough into 1-inch balls and put them on a non-stick baking tray. Press down on the balls lightly to flatten them to about 1/2-inch.
Bake for 12-15 minutes until the edges of the cookies begin to brown.
Remove the cookies from the oven and let them cool.
Combine the butter and milk in a medium-sized bowl.
Sift the powdered sugar into the bowl.
Beat together the sugar, butter, and milk until smooth. Add in the vanilla and almond extract and continue mixing until smooth.
Spread a Tablespoon of frosting on top of each cookie. Let the cookies sit at room temperature uncovered until the frosting sets.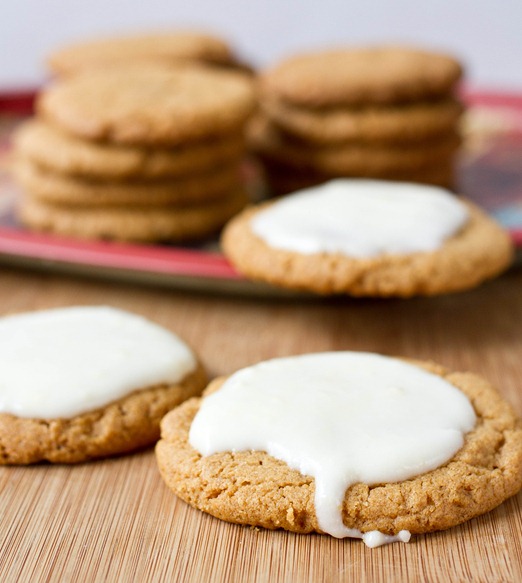 You can decorate these with green and red or white sprinkles to make them a little more festive.