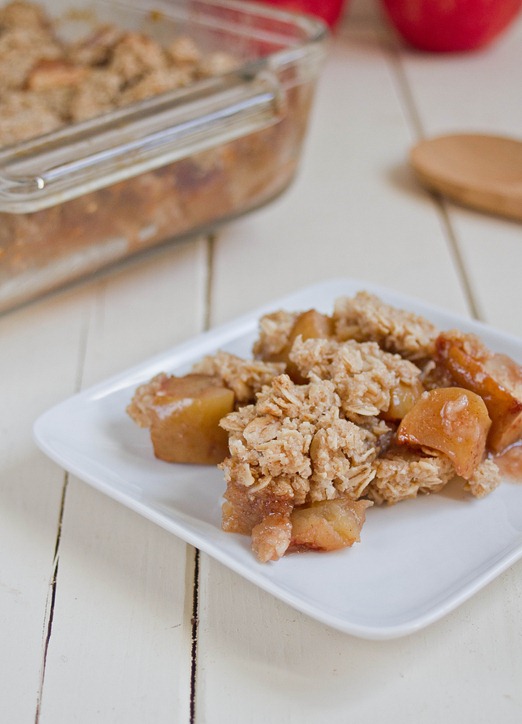 It's almost not Fall in New England if you don't make an apple crisp. Every year we'd end up with more apples than any one person could eat and end up making a recipe like this; apples just taste better with cinnamon and oats and brown sugar.
A recipe like this is almost too simple to be as good as it is. I never peel the apples but you certainly could put in the extra effort. You can also eyeball the measurements since it's very forgiving. If you aren't concerned about gluten, substitute 1/2 cup of flour in for the oat flour.
The crumble layer isn't very thick for this crisp which I think keeps the textures balanced. If you want a crumble that completely covers the apples, double the amounts of oat flour, oatmeal, sugar and butter that's listed.
Gluten-Free Apple Crisp
Prep time: 10 minutes
Cook time: 30 minutes
Ingredients(Makes about 6 servings):
4 sweet apples, cored and diced
1 teaspoon cinnamon
1/2 teaspoon salt
1/4 cup water
1/2 cup + 2 Tablespoons oat flour*
1/4 cup oatmeal
1/2 cup brown sugar
1/3 cup butter, melted
*You can make this easily yourself by grinding oats in a food processor.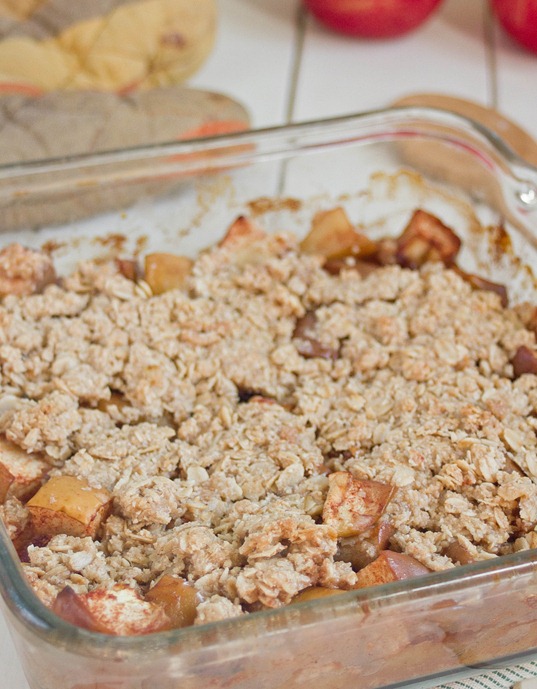 Method:
Preheat your oven to 350 degrees.
In a large bowl, toss together the diced apples, cinnamon, and salt.
Pour the water into an 8 x 8 baking pan and dump in the apple mixture.
In a separate bowl, mix together the oats, oat flour, and brown sugar.
Pour the melted butter into the flour mixture and mix them together completely.
Spread the crumble mixture out evenly on top of the layer of apples.
Bake for 30 minutes or until the crust has hardened and turns golden. Serve hot.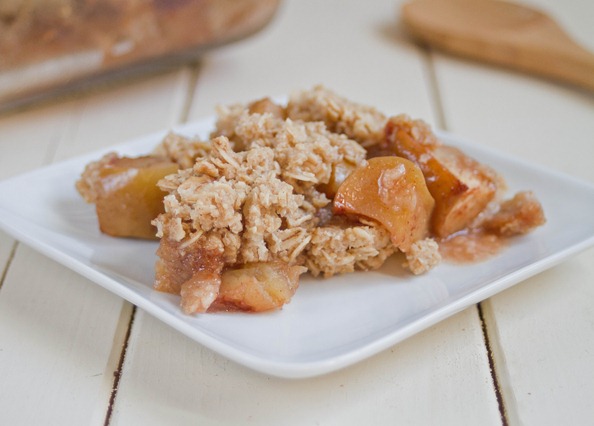 If there are leftovers, always reheat them in the oven and not the microwave to ensure a crispy top coating.