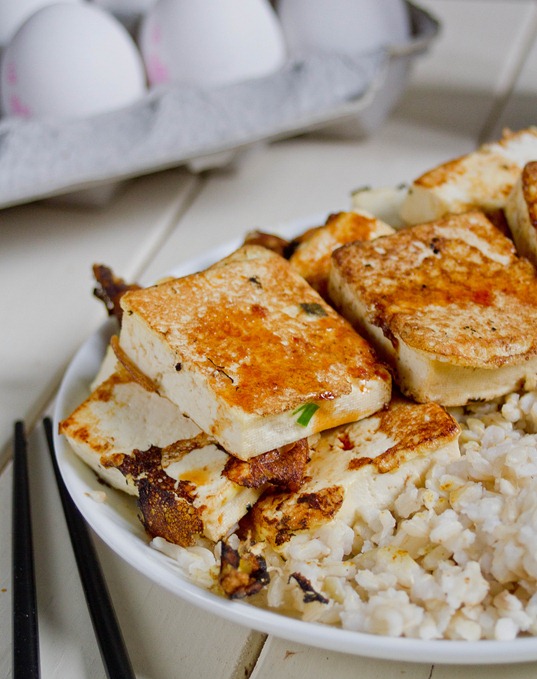 I have three roommates now and I'm pretty sure all of them would make a better food blogger than me. Every week one of them is making a recipe from Pinterest and the kitchen constantly smells amazing; I'm in awe and usually a little jealous on the days I eat cereal and yogurt for dinner.
One of my roommates made a Korean feast a few weeks after we moved in and served some of the best tofu I've ever had. I asked for the recipe and she made it sound so simple: just eggs, tofu, green onion and salt. I think she might have been keeping a secret because mine has never come out as good as hers but not for lack of trying.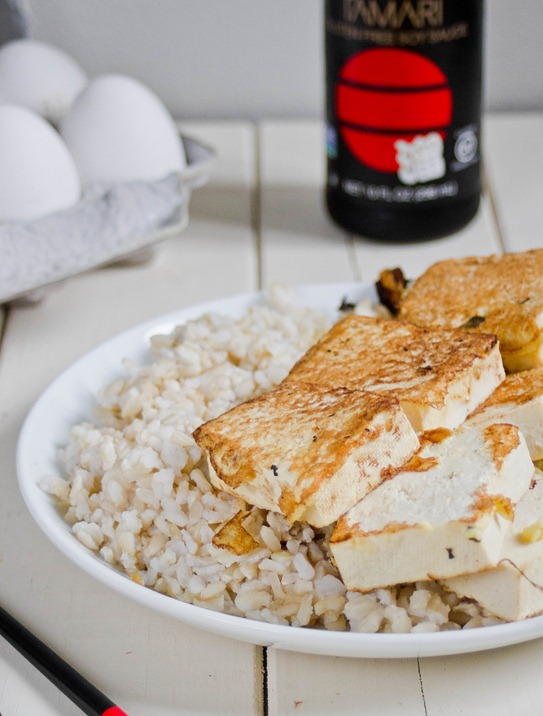 I think the secret to making this taste good is to cut the tofu thin but not so thin it breaks apart. You don't want to bite in after the eggs been cooked and taste cold tofu. Other than that, it really is a simple recipe, and definitely a staple for me now.
Egg-Battered Tofu
Prep time: 10 minutes
Cook time: 10 minutes
Ingredients(Makes 2 servings):
1 block extra firm tofu
3 large eggs
2 Tablespoons chopped green onion
1/2 teaspoon salt
Sesame oil
Soy sauce
Method:
Dice the tofu into even-sized rectangles; the thinner the better.
In a small bowl, beat together the eggs, salt and green onion.
Heat a little sesame oil in a frying pan over medium-low heat.
Dip the tofu squares into the egg batter, coating them, and then dropping them into the pan. Make sure not to overcrowd the pan by cooking too many at once.
Let the egg cook for about a minute on one side and flip to cook the other side.
Move the tofu to a plate to keep it warm.
Repeat until all of the tofu is used, oiling the pan with sesame oil in between each batch.
Serve hot with sesame oil and soy sauce for dipping.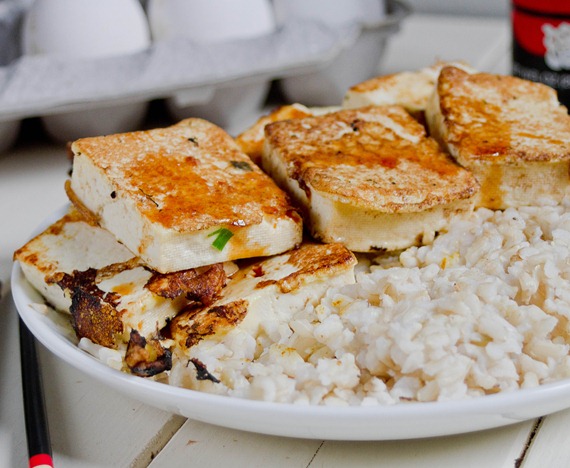 It took me a few batches to get it "right", and even still I swear the one my roommate made tasted ten times better. I might have to trade brownies for cooking lessons.