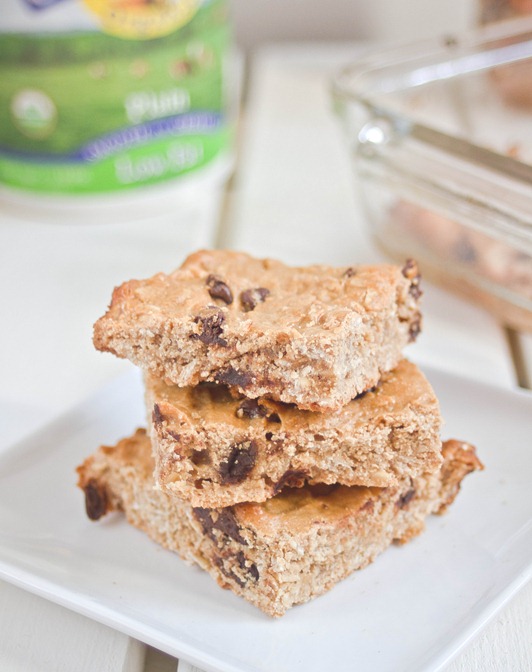 Every afternoon around 3pm I run into the problem of something healthy to snack on. I'd usually just prefer a bag of M&Ms and some Reese's peanut butter cups and call it a day, but apparently that's not good for you(who knew?). I went ahead and tried to make a healthy snack since it's a lot easier and cheaper than finding tasty ones in the grocery store. And wouldn't you know you can still have your peanut butter and chocolate and eat well, too?
These definitely aren't fudgy enough to be blondies or airy enough to be cake; that's why I'd call them "squares" and say they're the perfect afternoon pick-me-up when you're not sure what to have. They're filled with whole grains, peanut butter, and low-fat yogurt so they must be a better choice than anything from the vending machine.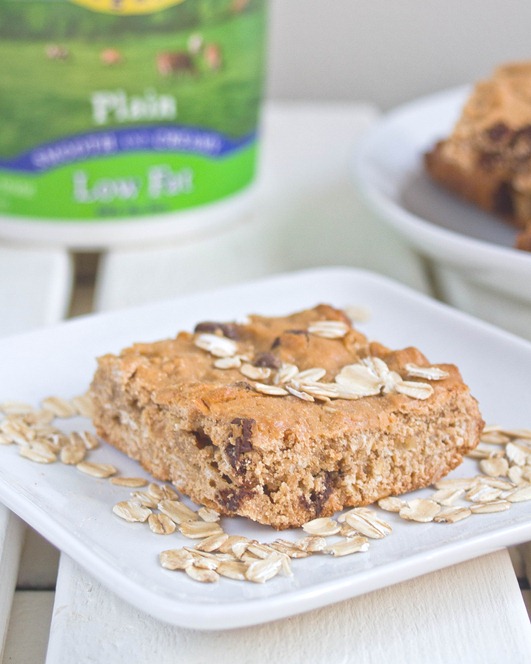 If you want to make these really healthy, swap out the chocolate chips for raisins. Then again if you want to use both I won't tell anyone.
Peanut Butter Snack Squares
Prep time: 15 minutes
Cook time: 25 minutes
Ingredients(Makes 9 squares):
1 cup all-purpose gluten-free flour(or regular flour)
3/4 cup gluten-free rolled oats
1/2 cup + 2 Tablespoons sugar
1/2 cup peanut butter
1/2 cup plain low-fat yogurt
1 egg
2-4 Tablespoons water
1/3 cup chocolate chips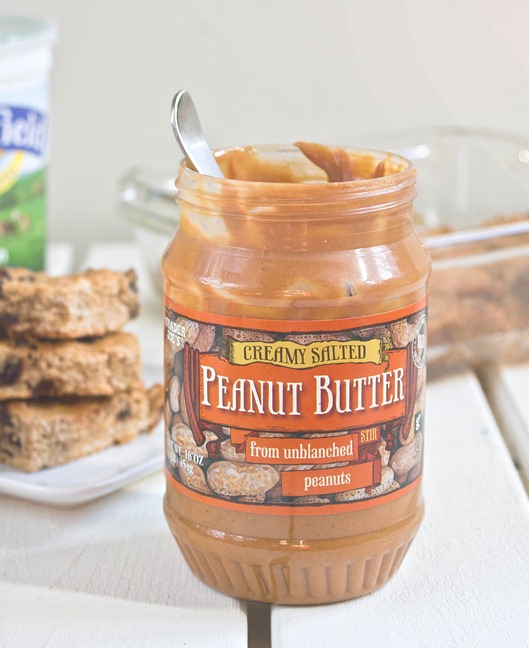 Method:
Preheat your oven to 350 degrees and grease an 8×8 baking pan.
In a large bowl, mix together the flour, oats, and sugar.
Add in the peanut butter, yogurt, and egg and beat well.
Slowly add in water just until the batter is wet enough for you to stir with a whisk or spatula to mix it.
Lastly fold in the chocolate chips.
Pour the batter into the greased baking tray. Bake for about 25 minutes until the edges start to brown.
Let the pan cool before cutting it into 9 squares. Store sealed in the refrigerator until ready to eat.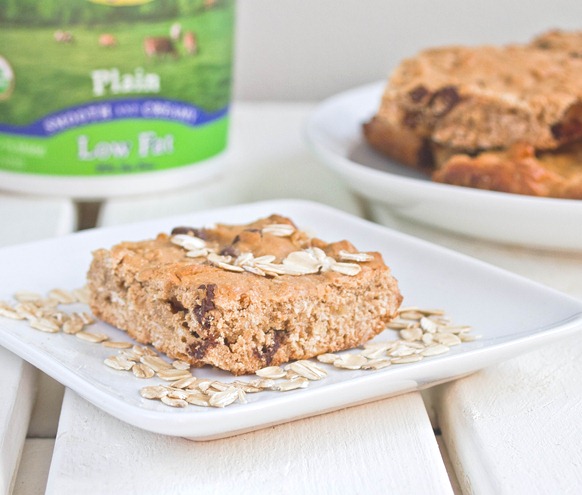 After a few days these start to stiffen up. Just pop them in the microwave for 30 seconds on a low setting and it'll be just like they came out of the oven again!