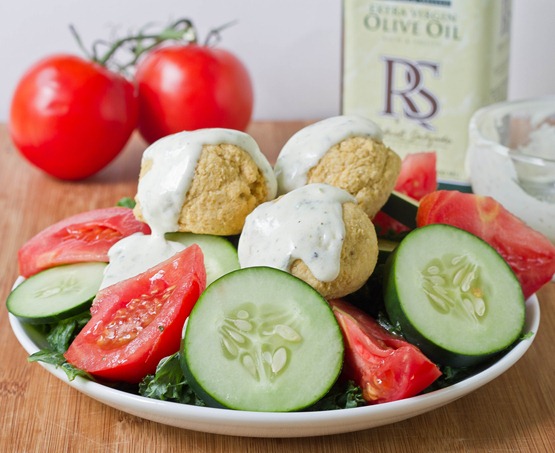 "Are falafels gluten-free?"
It was a good question. I had no idea. To be honest, falafels were one of those foods I've wanted to try for a while but I've never gotten while out because I've heard conflicting answers on whether it's gluten-free or not.
Well, sadly they probably aren't. Most of the recipes I've found online use flour as a binder, and if they're fried in oil that's also used for chicken fingers or other breaded items that would make them contaminated. The good thing I learned is that they're incredibly easy to make gluten-free. I was considering making them with chickpea flour for a while and when I heard that reader Carolyn has had success with that, too, I felt good enough to try it out.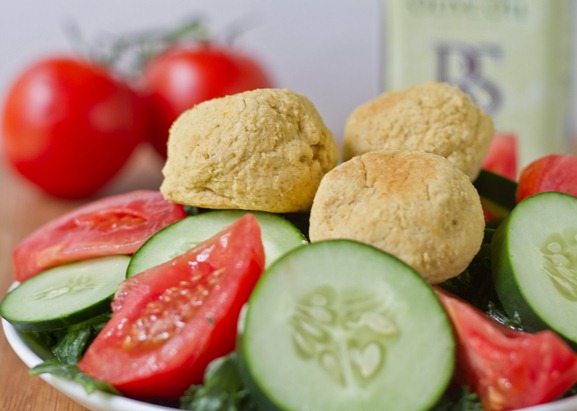 All you really need to make these are a food processor and an oven. I didn't fry them mostly because that's messy and I don't like cleaning surfaces, you know? Also, they end up healthier this way—double plus.
I didn't know what a falafel was supposed to taste like when I first ate a bite so I wasn't sure how I'd know if it was a "good falafel". Well, I don't have anything to compare it to, but I think the fact that I went back to finish it off at 10pm when I'm usually not a savory person at all says something. I started off with this recipe and went from there. I would gladly make these again and maybe finish them off with a little oil in a pan to give them a brown crust.
Gluten-Free Baked Falafel
Prep time: 10 minutes
Cook time: 40 minutes
Ingredients(Makes about 6 falafels):
1/2 onion, roughly chopped
1 small clove of garlic
1 Tablespoon olive oil
1 15 oz can chickpeas, drained
1 Tablespoon lemon juice
2 Tablespoons fresh parsley, chopped
2 Tablespoons oregano, chopped
1/2 teaspoon salt
1 teaspoon coriander
3/4 teaspoon cumin
2-3 Tablespoons chickpea flour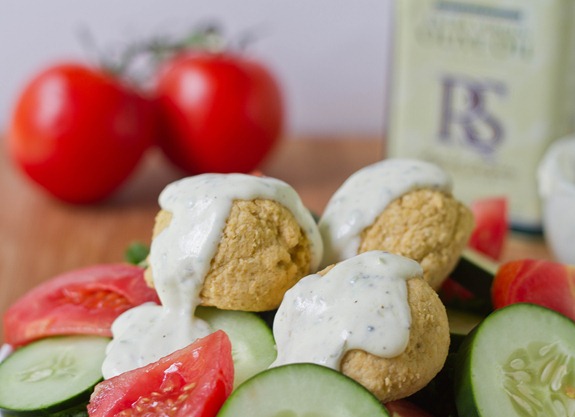 Method:
Preheat your oven to 350 degrees.
In a food processor, blend the onion, garlic and olive oil until the garlic and onion are minced.
Add in the chickpeas and lemon and blend until the chickpeas are pureed.
Add in the parsley, oregano, salt, cumin, and coriander and continue blending to incorporate them in.
Add the chickpea flour in a tablespoon at a time until the dough thickens enough that it can be shaped and won't stick to your hands or a utensil.
Form 6 or 7 balls of dough and place them on a lined baking tray. You can flatten them into patties if desired.
Bake for 40 minutes until the outside starts to brown turning them halfway through.
Remove from the oven and serve hot.
Another good question: Is falafel the singular or the plural? or both?