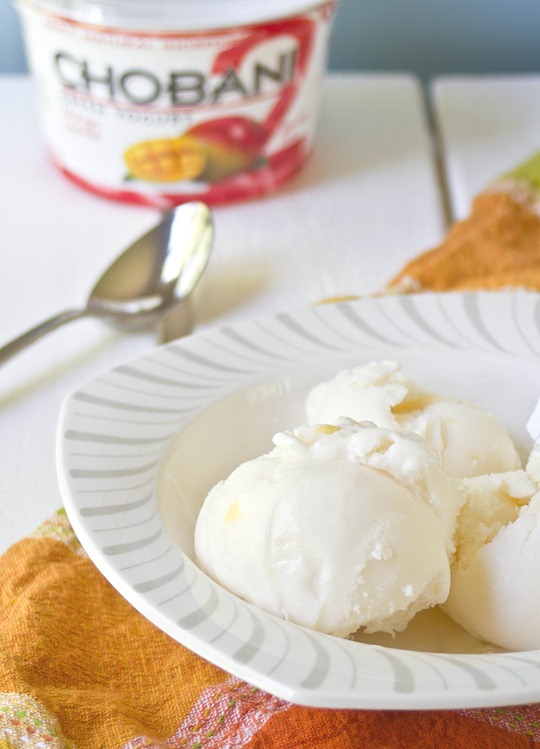 You've probably heard of Chobani, if not from their delicious yogurt then from their recent position as sponsor of the 2012 Olympic games. I hardly managed to do anything but watch TV for those two weeks—well, watch TV and eat yogurt.
Chobani recently introduced 6 of their most popular flavors in 16oz tub container form including a 2% vanilla chocolate chip variety which easily takes the gold medal for me. Chobani has always been one of my favorite Greek yogurts because of the simple ingredients and consistently low price at my grocery store and I was happy to try them when they sent me a variety pack.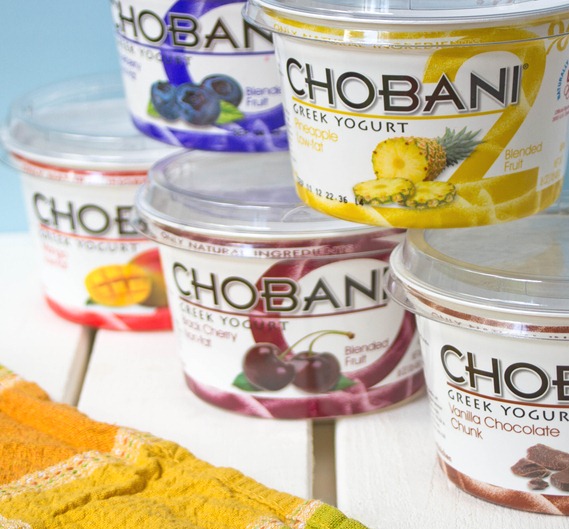 I had to resist eating all of the flavors simply with granola and fruit and actually make something with them. I settled on frozen yogurt because few things are as tasty(and easy!) as homemade frozen yogurt. If you don't have an ice cream maker, put it on your Christmas list; even though it only has one function it's easily my favorite kitchen gadget I've bought over the past few years.
This recipe is as easy as 3 ingredients and is entirely customizable! You can use any flavor of Chobani and add any mix-ins your heart desires. Have fun with it and pretend you're at a fancy frozen yogurt chain by adding things like chocolate chips, fruity cereal, and chopped fruit on top.
Chobani Frozen Yogurt
Prep time: 5 minutes
Freeze time: 2 hours
Ingredients(Makes about 6 servings):
1 16oz Chobani yogurt container*
1 cup skim or 2% milk
3/4 cup powdered sugar, sifted
*I've only tried this with the fruit flavors. If you're starting with Plain Chobani, you might want to adjust the sweetness by adding more powdered sugar.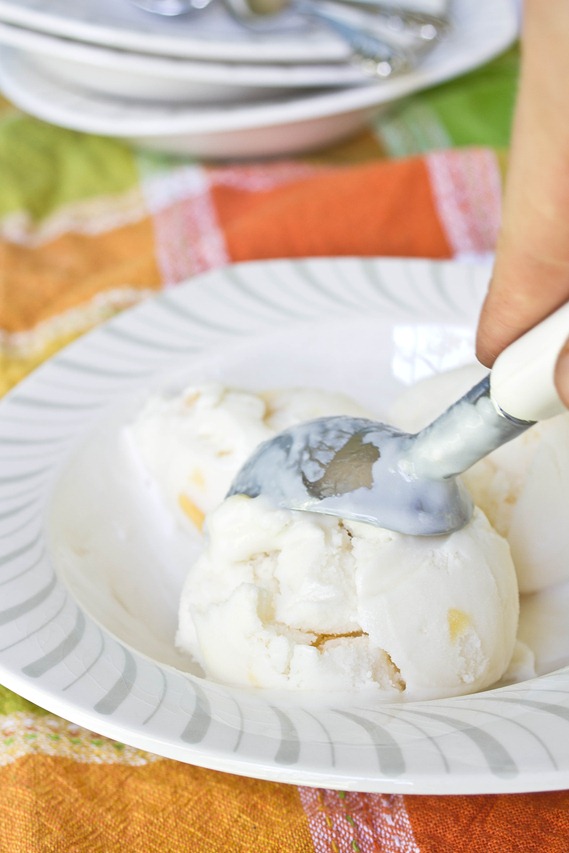 Method:
In a large bowl whisk together all of the ingredients.
Pour the base into an ice cream maker and freeze according to the manufacturer's directions.
After the ice cream has churned, scoop it into a solid container and freeze for at least two hours.
Before serving, let the yogurt soften at room temperature for 5 minutes.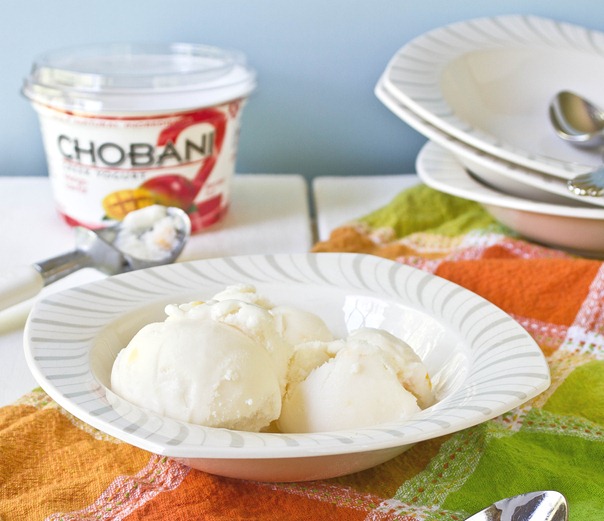 Mango admittedly is not one of my favorite flavor of yogurt. Somehow, turning it into frozen yogurt makes it much more irresistible. It reminded me of something I'd order from Pinkberry. And since this is made with low-fat ingredients and greek yogurt, it's packed with protein, so feel good about having an extra scoop.