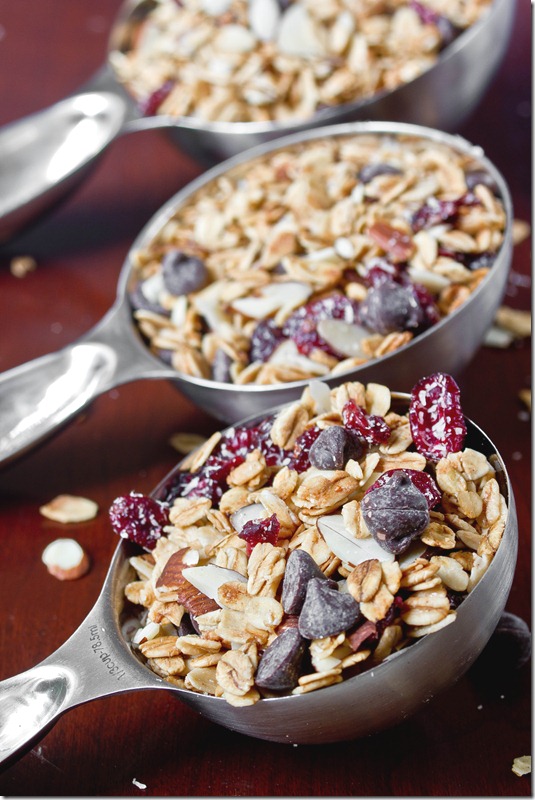 I'm not sure how I'd live if I were allergic to nuts. Peanuts, coconuts, almonds, cashews, pistachios—all of them; they've become a staple in my diet without gluten or meat. And don't even get me started on all of the amazing things you can bake with almond flour…
Thankfully, I'm not, so I can go on making granola chockfull of all sorts of nuts packed with protein, fiber, and healthy fats. I'm not one to always use coconut oil(mostly because of the price), but I love how aromatic it is when I do. You can smell all the flavors in this granola as it bakes, from the earthy cinnamon and vanilla to the fruity coconut.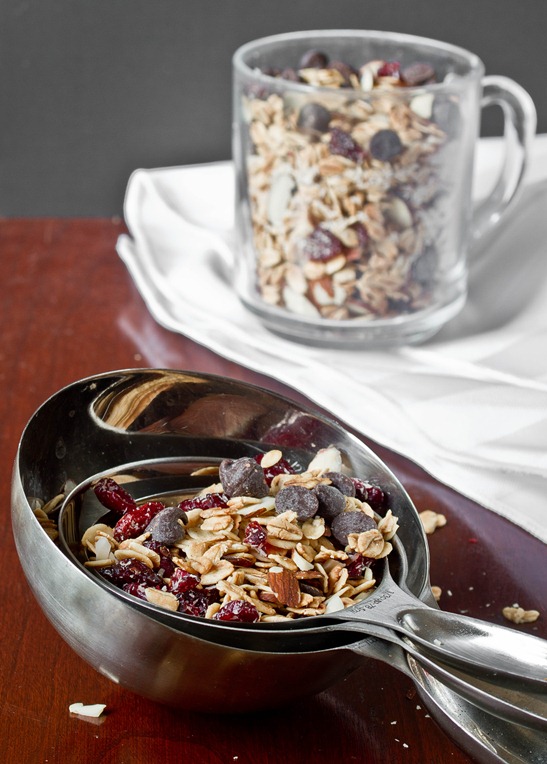 Toasting the nuts adds a much more vibrant flavor to them. The easiest way to do this is in a large frying pan over low to medium heat. It's easier and more consistent than throwing the nuts into the oven; just be sure to pay close attention to them as they will burn quickly.
Coconut Almond Granola
Prep time: 10 minutes
Cook time: 35 minutes
Ingredients(Makes about 3 cups):
2 1/4 cups gluten-free oats
1/3 cup liquid sweetener
2 Tablespoons coconut oil, melted
1/4 teaspoon cinnamon
1/2 teaspoon vanilla
1/4 teaspoon salt
1/4 cup shredded coconut
1/4 cup sliced almonds
1/4 cup chocolate chips(optional)
1/4 cup dried cherries(optional)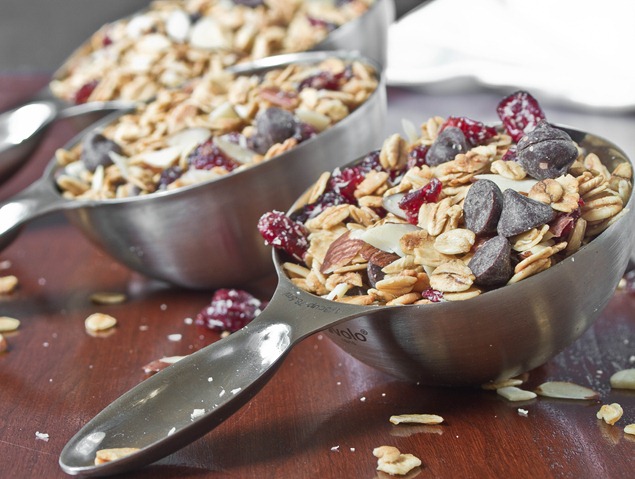 Method:
Preheat your oven to 350 degrees.
Mix together the oats, sweetener, coconut oil, cinnamon, vanilla, and salt in a large bowl.
Lay the oats out in a 1/2-inch thick layer on a lined baking tray.
Bake for 30-35 minutes, breaking up the oats every 10 minutes or so, until they're toasted and golden. Remove from the oven and let cool.
While the granola is baking, toast the coconut and almonds together in a large frying pan. Make sure to stop once they're aromatic and golden and take care not to burn them.
Toss the toasted coconut and almonds in with the granola. Toss in the cherries and chocolate chips as well if using, but make sure that the granola and nuts are completely cool before adding in the chocolate chips or else they'll melt on touch.
Store in an air-tight container for up to 2-3 weeks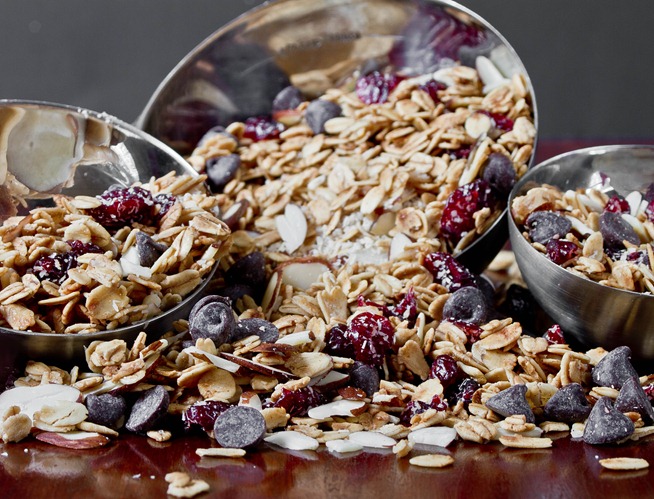 I said that the cherries and chocolate chips were optional but… they're really not optional; you're only cheating yourself if you leave them out. Between the rich toasted nuts and sweet fruit and chocolate, I'm always going back for more.