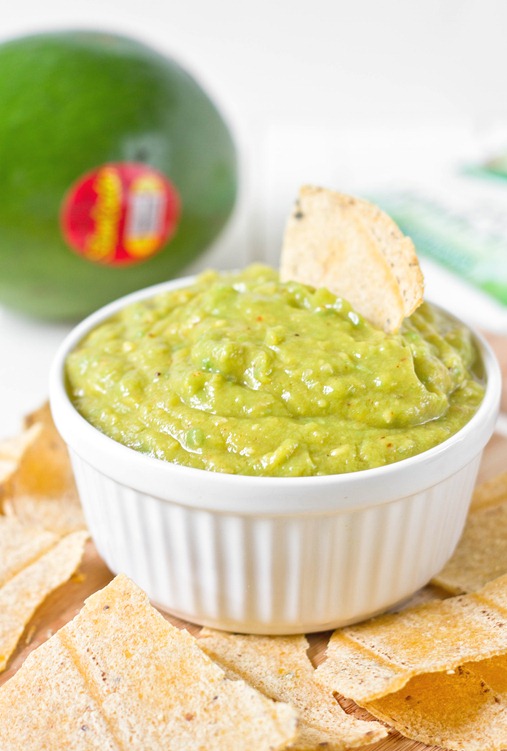 Concord Foods and Brooks Tropicals are having a promotion and they want you to be a part of it.
From now until the end of September you can enter the Simple Math Guacamole sweepstakes to win cash or guacamole prizes. They also gave me the chance to try out their simple math guacamole as well as some extra guacamole mixes to give away.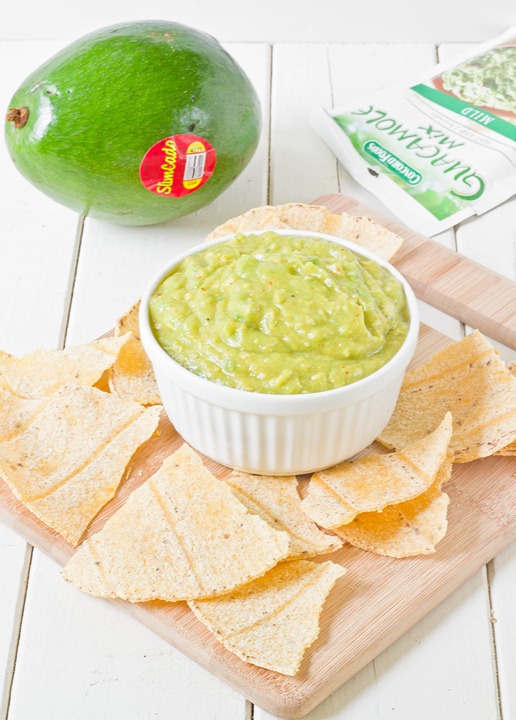 To make the guac, I just had to mash up a slimcado and add the guacamole mix—couldn't have been simpler. I added a little lemon juice to brighten up the flavor even though the mix has lemon juice powder in it; I think it really helped make it taste fresh. If you added the lemon juice and some freshly chopped cilantro you could easily pass it off as homemade at any party.
The ingredients in the guacamole mix aren't quite as clean as if you made the guacamole yourself, but for a prepared food mix they aren't too shabby. I also loved the idea of not having to buy a bunch of different flavors and spices I know I'd only use for one recipe.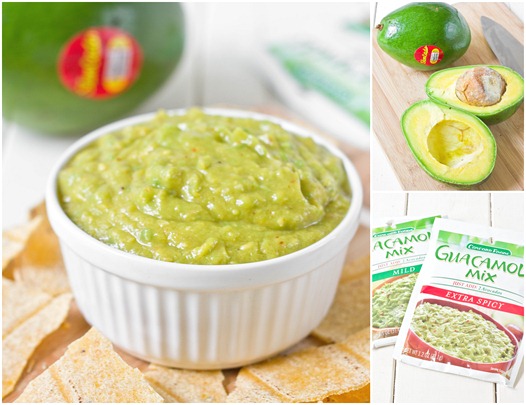 The Florida avocado has less fat and calories than a Hass avocado; because of this, the flavor is less rich and slightly bitter. I couldn't see myself cutting a slice and putting it on top of salad to eat raw, but mixed with other ingredients in a recipe I couldn't taste the difference between a slimcado and a hass avocado. The Florida avocadoes also don't darken as they turn ripe so the ones you see in the photos are actually at their peak of ripeness.
To take the avocadoes beyond simple guacample, Brooks Tropicals made a number of idea boards filled with easy recipes anyone can make like passion fruit guacamole and slimcado roulades.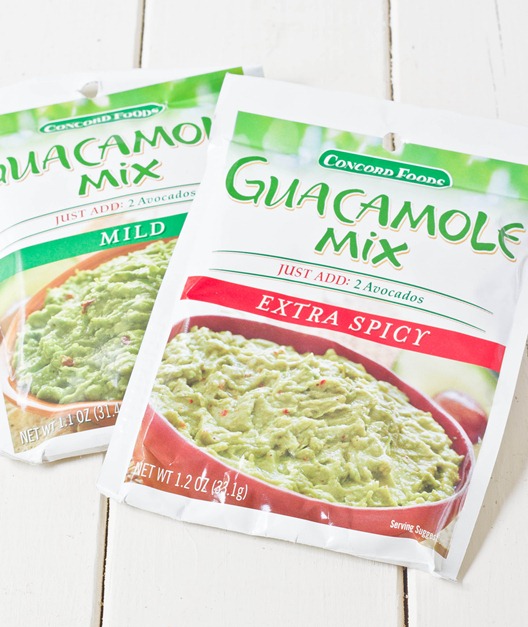 Giveaway:
Concord Foods and Brooks Tropicals have given me 10 guacamole mixes to give away to 10 different readers within the US.
To enter: Go to the Brooks Tropical slimcado recipes page and leave a comment below with an avocado recipe that catches your eye. There are tons!
Bonus entries: Like The Wannabe Chef on Facebook or be a follower @WannabeChefEvan on Twitter and leave a separate comment saying you are.
I'll pick 10 winners from the comments at random next Friday, July 27th, and email them to get their addresses, so please leave an email when you comment. And don't forget to enter the Simple Math Guacamole sweepstakes for more prizes.