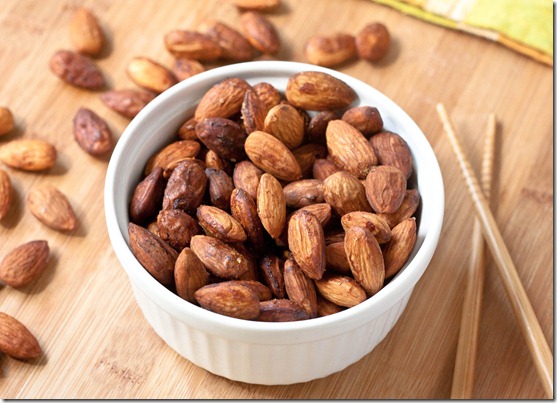 I like to say I don't have a sweet tooth, I have a mouth of sweet teeth. I don't eat savory foods nearly as much as I should, especially not savory snacks when it's so easy to pick up something sugar-laden or covered in chocolate. It's not my best habit and I'd like to think I'm working on it.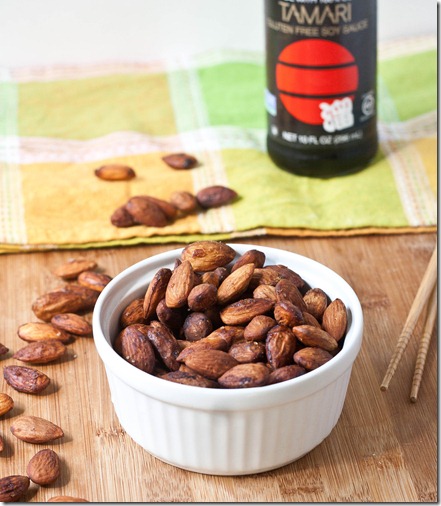 These almonds are delicious and you don't have to feel bad enjoying them on the go. I've seen savory almonds on supermarket shelves but rarely are they ever gluten-free. Thankfully they aren't hard to make yourself. All you need is a little time and patience.
Like whenever you're roasting nuts, make sure to keep an eye on these to keep them from burning.
Homemade Tamari Almonds
Prep time: 5 minutes
Cook time: 20 minutes
Ingredients:
2 cups raw almonds
3 Tablespoons tamari(or soy sauce)
1/2 teaspoon salt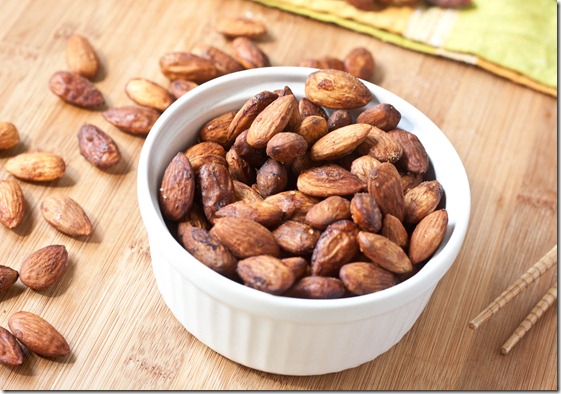 Method:
Preheat your oven to 350 degrees
Mix the almonds, tamari, and salt thoroughly
Lay the almonds out in a single layer on a baking tray.
Roast for 20 minutes or until the moisture has boiled off, occasionally tossing the pan.
Remove and let cool completely before snacking. Store in an airtight container at room temperature for up to 2 weeks.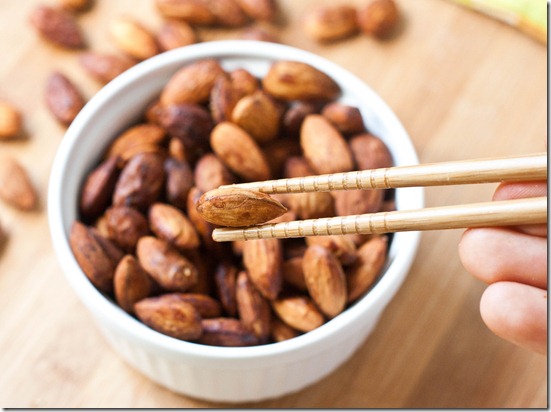 The chopsticks are completely unnecessary. But if you can pick up an almond with them then you're definitely improving your abilities.