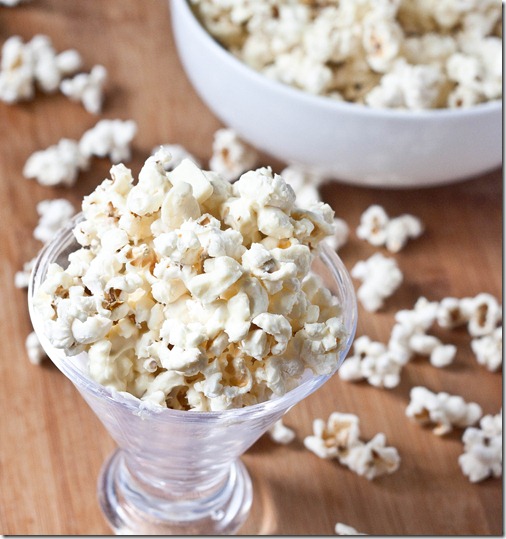 I'm not a popcorn-at-the-movies kind of person. Buttery popcorn just doesn't do it for me; I'd rather have the sour patch kids or peanut M&Ms. But when it's chocolate on popcorn—that's another story.
I've been obsessed with white chocolate lately and this is just another way to eat it up. It's a crunchy, creamy, salty dessert that's unexpectedly incredible. And it has whole grains so it's not entirely unhealthy, right?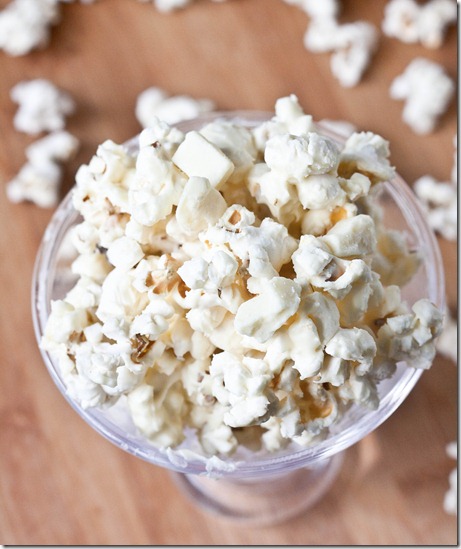 If you're worried about this being a messy treat, the chocolate doesn't actually stick to your hand once it's cooled down to room temperature. It'll make your hands about as greasy as any buttered popcorn, though, so have a napkin nearby.
White Chocolate Popcorn
Prep time: 15 minutes
Cook time: 0 minutes
Ingredients(Makes 8 servings):
8 cups plain popcorn
6oz white chocolate
1 1/2 Tablespoons butter
3/4 teaspoons salt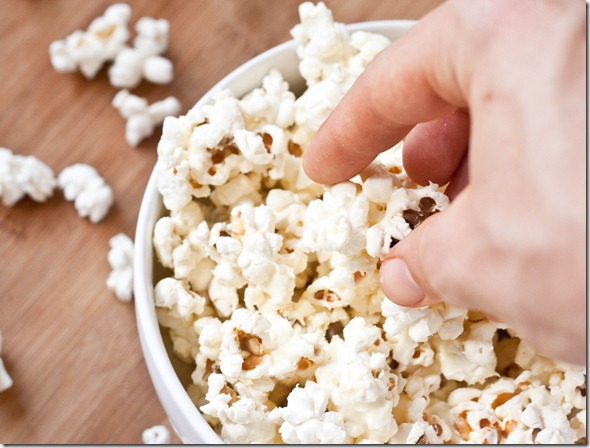 Method:
In a microwave or over a double boiler, melt the white chocolate and butter together until smooth.
Stir the salt into the white chocolate evenly.
In a large bowl, poor the melted white chocolate over the popcorn. Fold the popcorn into the white chocolate until it's all coated.
Let the popcorn sit at room temperature and the chocolate solidify slightly. Scoop into bowls and serve.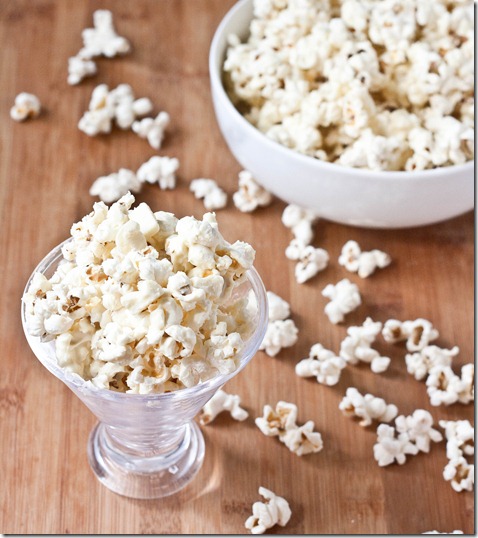 This is definitely not as good as leftovers since it keeps so poorly, so I would suggest making it and eating it on the same day. I don't think it'll be too hard once you take a taste to finish the batch.