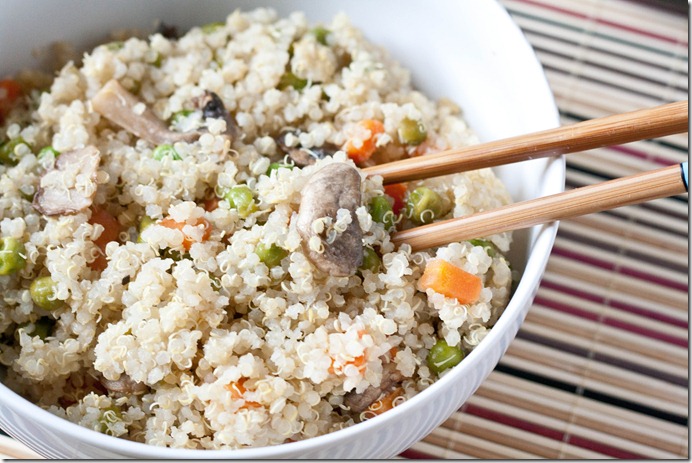 It always really surprises me when I find out people I know in real life read my blog; I'm not sure why since I have it connected to all my social media accounts, but still it does, and the support is always amazing.
One thing I almost always get asked by friends is where do the recipes come from? There are a whole slew of answers. Sometimes they just pop into my head; other times I'll pass over one online that I can't ignore. Over the weekend Whole Foods tweeted their quinoa, mushrooms and peas with miso from the Whole Foods recipe blog and for once I had all the ingredients on hand and knew I had to make it.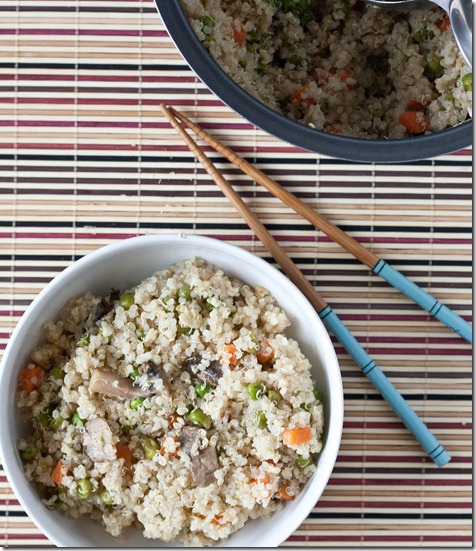 Miso is a paste made out of fermented soybeans. It's available in most grocery stores. A container will last you months and months and it can be used in sauces and soups.
Mushroom Miso Quinoa(adapted from this recipe)
Prep time: 15 minutes
Cook time: 20 minutes
Ingredients:
1 cup dry quinoa or 2 cups cooked
1 cup sliced mushrooms
3/4 cup frozen peas
2 carrots, diced
2 Tablespoons white miso
Juice and zest from 1/2 an orange
1/2 Tablespoon fresh ginger
1 Tablespoon sesame oil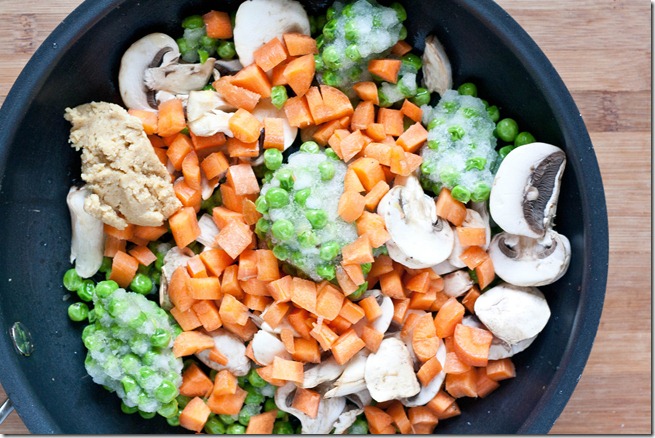 Method:
Cook the quinoa according to box directions.
While the quinoa cooks, combine the rest of the ingredients in a large pan and mix over the heat.
Toss over medium heat until the vegetables have cooked through and the liquid mostly evaporates.
Pour the vegetables into the cooked quinoa and mix thoroughly. Serve hot or cold as leftovers.