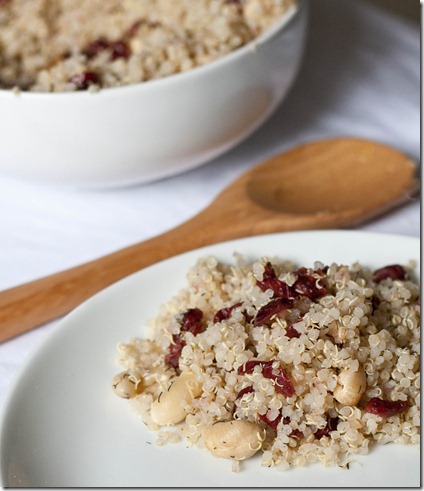 It's been a while since I posted a quinoa recipe. Not because I haven't been eating it, but because I haven't been doing anything interesting with it except covering it in store-bought sauce. At some point I forgot to go grocery shopping and had to get crafty and a recipe came out of it.
When I was growing up we always had fish for Friday during Lent. Actually, we usually had pizza because I didn't like fish, but there was definitely an offering of fish. Usually it was white fish with lemon and dill. Now I don't eat fish and I'm not Catholic, so fish on Fridays is clearly out. But the bright side of being a vegetarian is discovering new foods, and quinoa on any day is clearly in.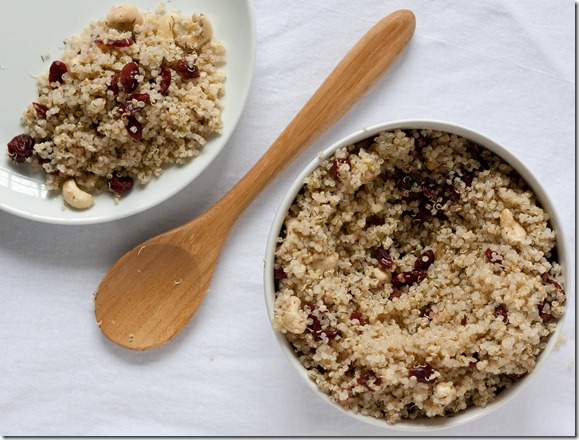 This quinoa recipe like most others is fairly versatile. You can eat it as a side dish with something light like fish or beans, or toss it on a salad of green vegetables and eat it as an entrée.
Cranberry Cashew Quinoa
Prep time: 10 minutes
Cook time: 15 minutes
Ingredients(Makes 4-6 servings):
1 cup dry quinoa, cooked to box's directions
1/2 cup dried cranberries
1/2 cup cashews, raw or roasted
1 Tablespoon lemon juice
2 Tablespoons dried dill or parsley
3/4 teaspoon salt
Honey to taste(optional)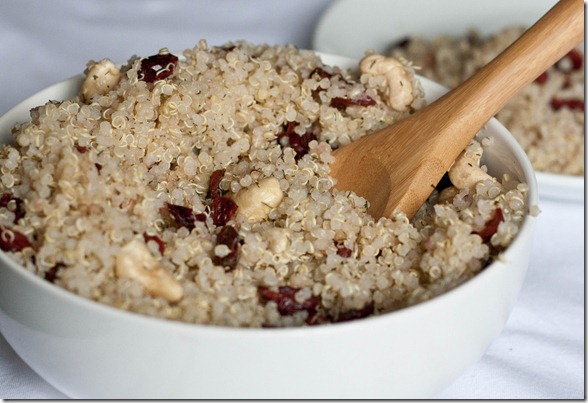 Method:
Rinse and wash your quinoa before cooking.
Cook using the manufacturer's directions for water and time.
When the quinoa has finished cooking, remove it from the heat.
Add into the pot the rest of the ingredients and mix until evenly combined.
Serve hot or cold as a side with fish or beans.