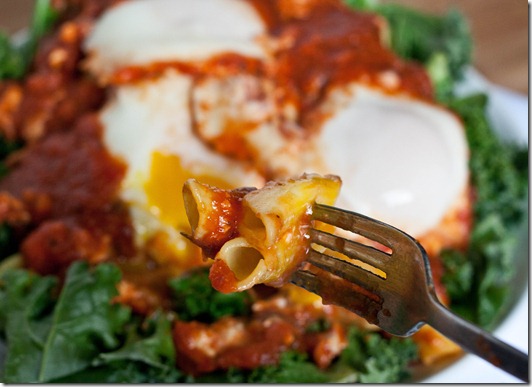 Every time I open a jar of marinara sauce, I feel a little guilty. I worked in an Italian restaurant for 3 months where I made the pasta while homemade tomato sauce was going on the stove every morning. And yet I will choose jarred tomato sauce over making my own every damn time. Trader Joe's, Prego, Ragu—it doesn't matter; even bad marinara sauce is still pretty damn good.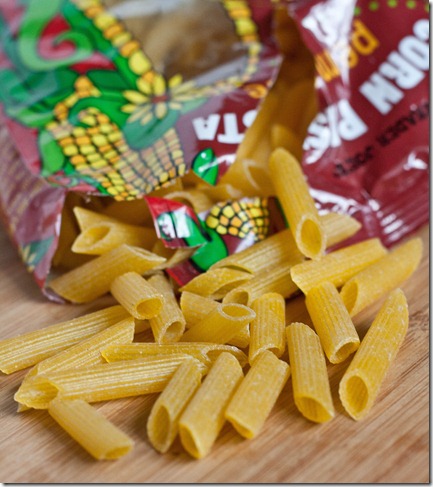 One of my favorite meals to make is eggs poached in tomato sauce over some kind of carbs, usually quinoa but in this case corn pasta I picked up at Trader Joe's to try out. I had low expectations and it blew me away; I would not have known this were gluten-free if I hadn't cooked it myself. There isn't as much fiber or protein as brown rice pasta, but for the genuine taste and texture this pasta completely wins out.
I posted this recipe over the Summer, but I'm posting it again because I think it should be something everyone tries.
Eggs Poached in Tomato Sauce
You'll need:
2/3 cup marinara sauce
2-4 eggs
A large frying pan with a lid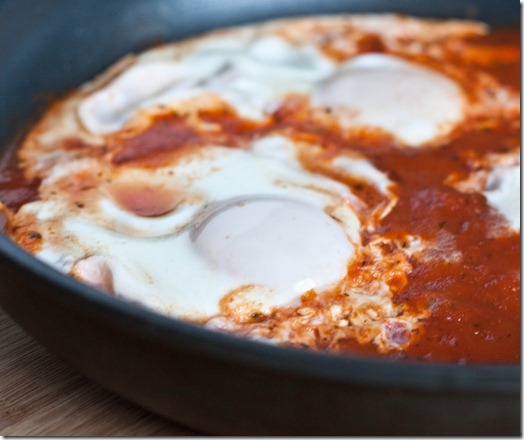 Method:
Heat the marinara sauce in the frying pan over medium heat until it's boiling.
Gently crack the eggs into the sauce and cover the pan.
After about a minute, once the white on top of the yolks have cooked, remove the pan from the heat and serve over pasta.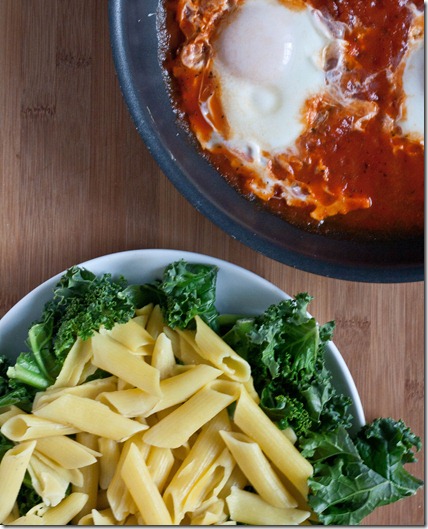 I could eat this every day; actually, there are probably weeks when I do. I hope you will, too.