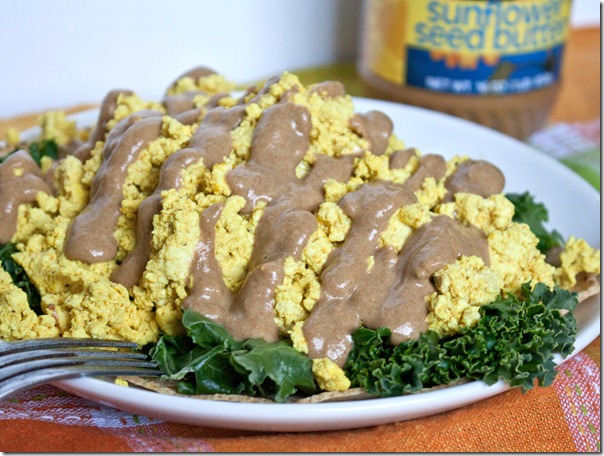 I used to have a teacher who loved Cheese Wiz so much, he kept a tube at his desk. I'm pretty sure there's no actual cheese in Cheese Wiz, just like there's no actual cheese in this recipe. But I promise you this is a much healthier way to get a cheesy fix.
I didn't like sunflower seed butter the first couple of times I tried it. I think most people feel the same way if you try to enjoy it like peanut butter or almond butter or even cashew butter; it's oddly savory and unenjoyable. But once I tried it in savory ways it grew on me.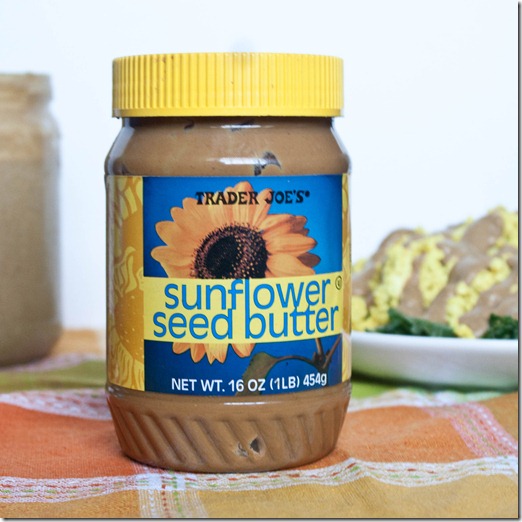 Sunflower seed butter makes a better "cheese" sauce than any other nuts I've tried. It gives the sauce a rich and velvety texture, and the nutritional yeast and seasonings create a flavor that doesn't taste exactly like the real thing but delicious nonetheless.
Easy Vegan Cheese Sauce
Prep time: 5 minutes
Cook time: 0 minutes
Ingredients(Makes about 3/4 cup sauce):
6 Tablespoons sunflower seed butter
3 Tablespoons water
1/4 cup nutritional yeast
1/2 teaspoon onion powder
1/2 teaspoon garlic powder
1/2 teaspoon salt
Method:
Mix all of the ingredients together.
Store in an sealed container in the refrigerator. As it cools, the sauce will get thicker. Either bring it to room temperature before using or mix in a little extra water until it gets to the desired consistency.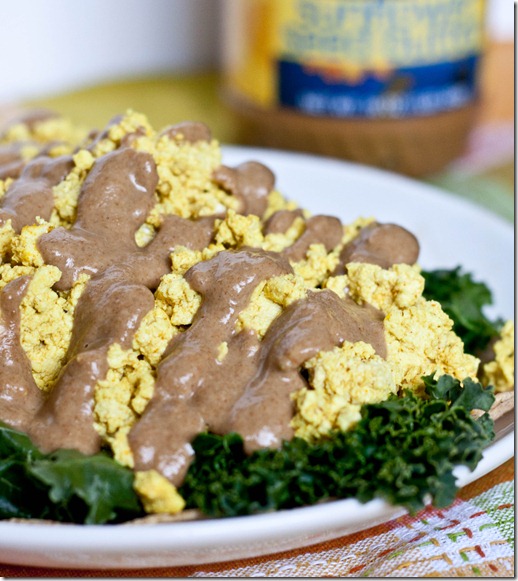 There are plenty of ways that this would taste good. I made cheesy vegan burritos with corn flour tortillas, scrambled tofu, and steamed kale.