Even though I've been cooking at college for almost 3 years now, this is only my second semester being completely off meal plan. Last semester I spent a lot of time figuring out what was "reasonable"; sure, it'd be nice to cook dinner from scratch every night, but when the kitchen is 3 floors away and you're tired from classes that's just not happening. So I learned how to plan better and what the right foods were to keep around. And I also learned you can cook just about anything in the microwave. That was a pretty damn important life lesson.
But back to the food. I found out which foods worked best for me and on a budget. Whenever I seem to talk to people about going off meal plan, they have it in their head that they could eat out for every meal. I tell them the same thing each time: "That's just not affordable." But here's what is.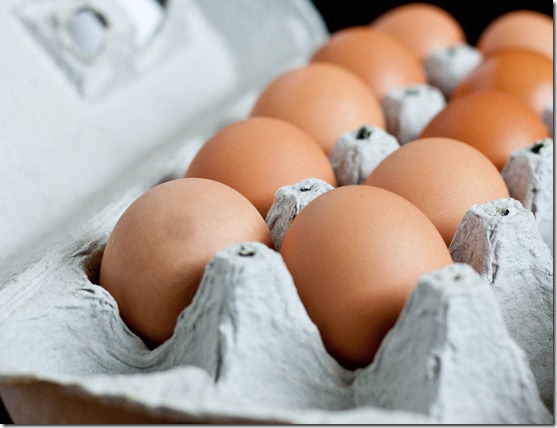 Eggs:
Since I became a vegetarian I've been eating more and more eggs. They're versatile enough for breakfast, lunch, or dinner, and a great source of protein. Best yet is that they're cheap. I tend to get the 18-count pack at Whole Foods since I know I'll go through them. I don't worry about the cholesterol of the yolks since most science shows that it's the saturated fats—not cholesterol—in foods that raises your own cholesterol and eggs are fairly low in saturated fats.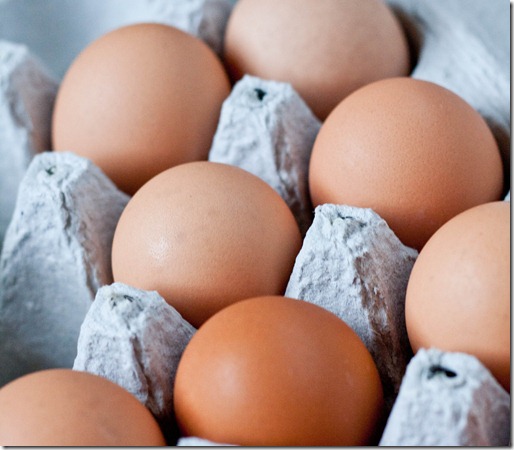 There's also a million ways to cook eggs, so you'll never get tired of them. They're an easy way to add calories to breakfast oatmeal or make into a meal scrambled and combined with sauce. And if you're feeling really lazy, you can always scramble them and pop them in the microwave.
For more ideas take a look at the egg recipe page.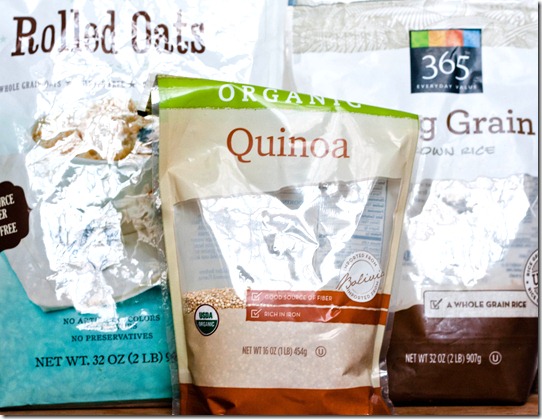 Whole Grains:
Gluten-free whole grains are one of my pantry staples. They last forever so you can save a lot by buying in bulk. I'll usually cook a pound at a time ration it out through the week so I don't need to keep cooking more every day. And since there's a huge variety, you'll never get bored with what to eat. My favorites are oatmeal, quinoa, popcorn, and brown rice, which are all full of fiber and nutrients.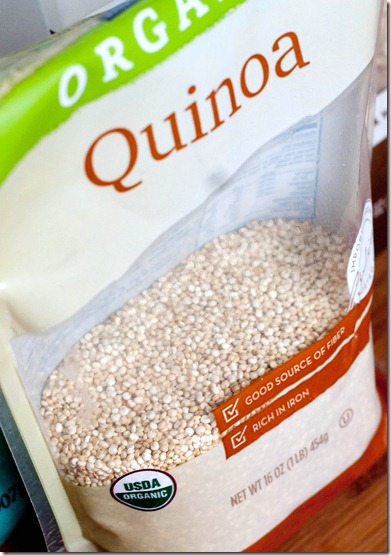 These are great for college students because grains are budget friendly and all you need to cook them is a standard rice cooker(I use a Zojirushi), which makes it a dorm-room friendly food.
For ideas, look at the quinoa recipe page or learn how to season rice to make it tastier without much effort.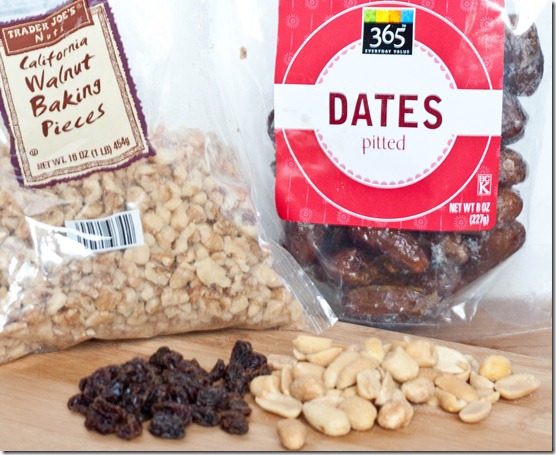 Trail Mix(or nuts and dried fruit):
Calorie for cost, dried fruit and nuts are some of the best things for your budget. And they're healthy, too! Just be sure to avoid ridiculously priced ones like goji berries or raw mammoth pecans; good old raisins and peanuts will treat your body just as well.
You could just grab a handful and eat it as a snack, or use Ziploc baggies and portion them out into servings to take around with you. That way they're much cheaper than most portioned snacks.
If you happen to have a food processor, I love mixing them into homemade Larabars and energy balls for something with a different taste and texture. Some good recipes to try are raw salted almond brownies, PB&J balls, honey peanut butter, and homemade Nutella.
If you have any other healthy bargain foods to add to the list in the comment section, I'm sure others(not to mention myself!) would love to hear!