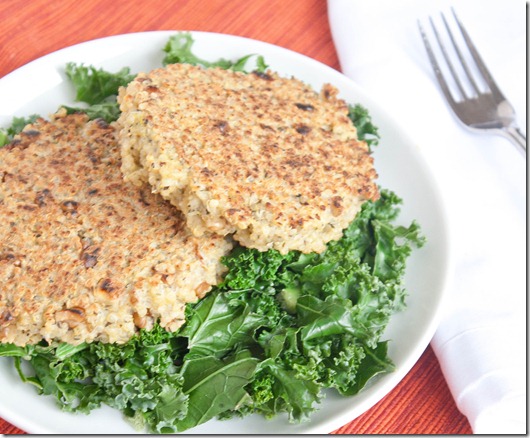 One of my favorite things about being home so far has been having a stove to use whenever; it's much more motivating to cook something when your refrigerator and stove aren't separated by 3 flights of stairs.
Quinoa cakes are something that have always intrigued me; they look so fancy and yet always sounded like something easy to make. Finally after seeing Emily post about them, I knew I had to try them. These couldn't have been easier to throw together. I just took the ingredients out of my pantry and they were cooked before I knew it.
This recipe calls for precooked quinoa, so if you're planning on making this note that cooking the quinoa will take extra time if you don't already have some.
Walnut & Herb Quinoa Cakes(inspired by this recipe)
Prep time: 5 minutes
Cook time: 10 minutes
Ingredients(Makes 2 cakes or 1 serving):
3/4 cup + 2 Tablespoons cooked quinoa

1 egg

1 teaspoon Herbes de Provence

1/2 teaspoon salt

2 Tablespoons crushed walnuts

Oil for cooking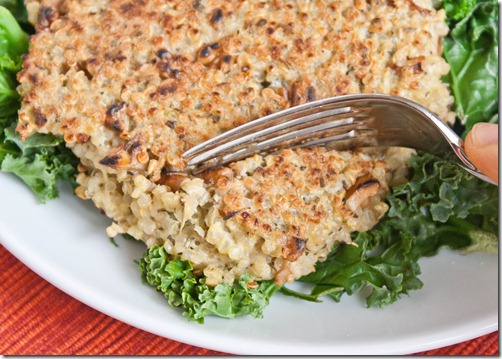 Method:
Combine the first five ingredients together in a bowl and mix until it all comes together.

Heat a large frying pan over medium-high heat and add a little oil to keep the cakes from sticking. Drop a lump of the quinoa mixture onto the hot pan and with a spoon or fork flatten it into a patty shape.

Cook for 5 minutes on each side, flipping once halfway through to get a nice, crisp crust. Repeat with the other half of quinoa and egg mixture.

Serve hot or cold as leftovers.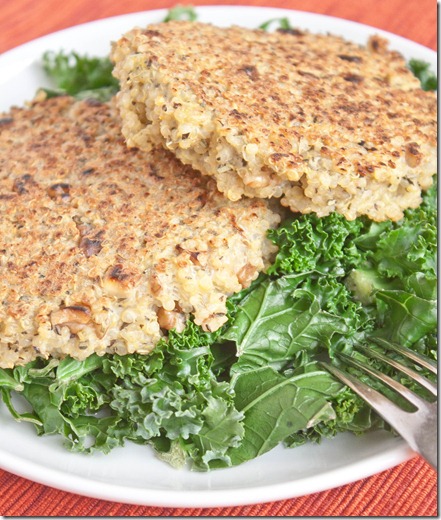 I loved how the walnuts on the outside toasted up and gave incredible flavor to the cakes. Overall this was a surprisingly easy and delicious recipe, something I'd make again and again.