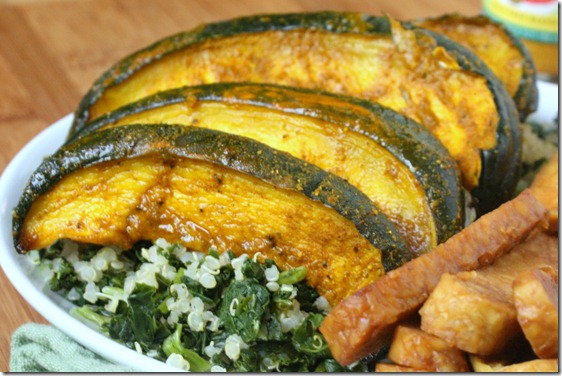 One of my favorite things is when readers make recipes from really old posts on this site. A lot of the time they're recipes I've forgotten about. More importantly, I've forgotten how good some of the recipes are, too.
When Danielle made my maple-curry squash recipe I immediately added it to the list of foods to make. The unexpected combination of maple and curry powder work surprisingly well together for a squash that's spicy and earthy.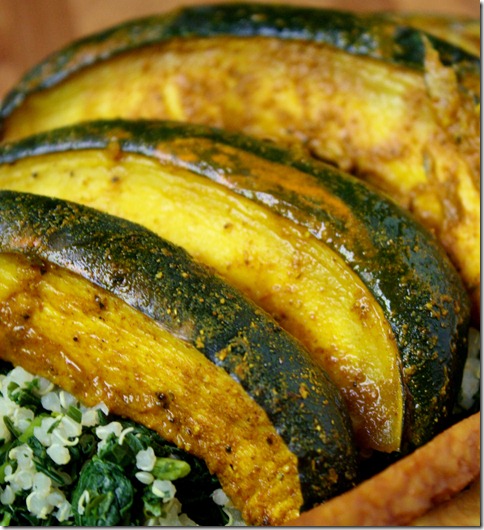 Another reason I like remaking old recipes is it gives me a chance to take better pictures. Over the past year, I've learned a lot about what goes into a good food photo. While I still have a lot to learn in terms of lighting and styling, I can look at these and not cringe like I do some of the photos I published when I first started writing this blog.
Maple-Curry Acorn Squash
Prep time: 5 minutes
Cook time: 45 minutes
Ingredients(Makes 3 servings):
1 Large acorn squash

1/4 cup maple syrup

1 Tablespoon curry powder

1/2 teaspoon salt*
*omit if your curry powder is already salted.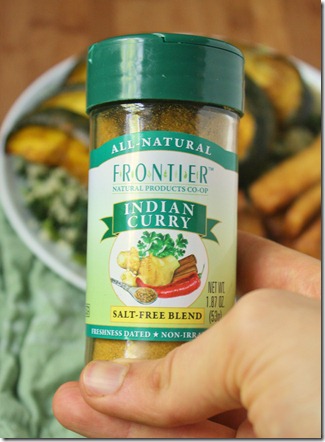 Method:
Preheat your oven to 375 degrees and line a baking tray

Cut the squash in half to remove all the seeds. Once de-seeded, cut along the ridges into thin wedges.

In a large bowl, toss the wedges with the maple syrup, curry powder, and salt.

Lay the squash out on the baking tray and roast for 45 minutes or until fork tender.

Remove from the oven and serve hot.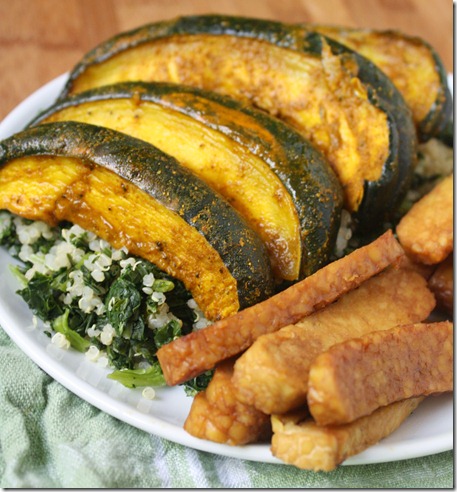 Maple syrup and curry powder—who would've thunk it?