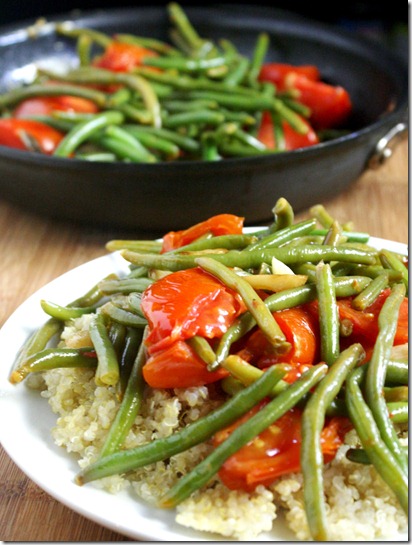 When you're around Italian cooking a lot, you start to pick up the unspoken rules of Italian cooking. These are the rules that tell you how to pair sauce with a specific shape of pasta, not to pair cheese with a fish dish, and to never put a red sauce over green vegetables.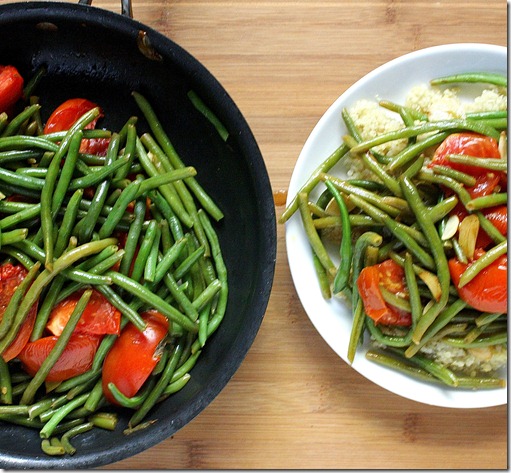 Lucky for me this isn't Italian, it's French. There's also no red sauce, just whole tomatoes. But I'm not sure that exception would fly in Italy. But what no Italian can deny is that when tomatoes combine with garlic and olive oil magic happens and whatever comes out of the pot will undoubtedly be good.
Green Beans Provencal
Prep time: 10 minutes
Cook time: 15 minutes
Ingredients(Makes 4 servings):
1lb green beans, trimmed
3 medium tomatoes
5 cloves of garlic
3 Tablespoons olive oil, divided
Salt and pepper to taste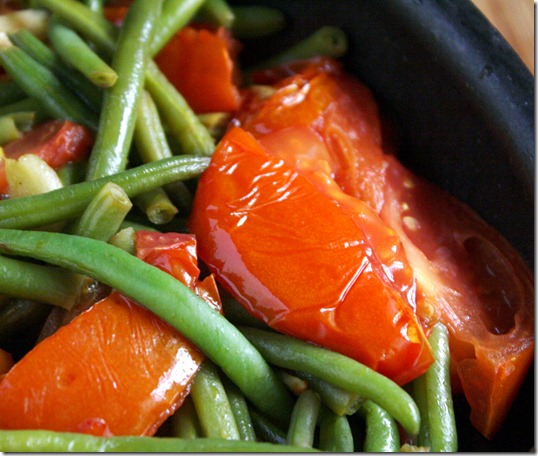 Method:
Heat 2 Tablespoons of oil in a large pan over medium heat.
Slice the garlic cloves thinly lengthwise. Add the slices into the hot oil and sauté just until the edges begin to brown.
Add the green beans into the pan and toss with the oil. Continue cooking until the green beans cook and darken their color.
Slice the tomato into halves and then quarters so that each tomato yields 8 slices. Add those to the pan and toss with the green beans.
Continue cooking until the tomatoes blister. Remove the pan from the heat and drain off any water that's cooked out. Add in the remaining tablespoon of oil, salt and pepper and toss one last time. Move to a serving dish and serve hot.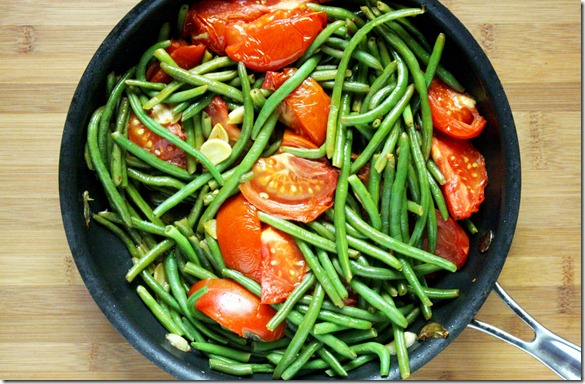 My original plan was to serve this with spaghetti squash. By the time I finally cooked it, I had eaten all the spaghetti squash and had it with quinoa instead, which is a grain that always reminds me of quinoa. I guess what I'm getting at is that this makes a great dish with any pasta.