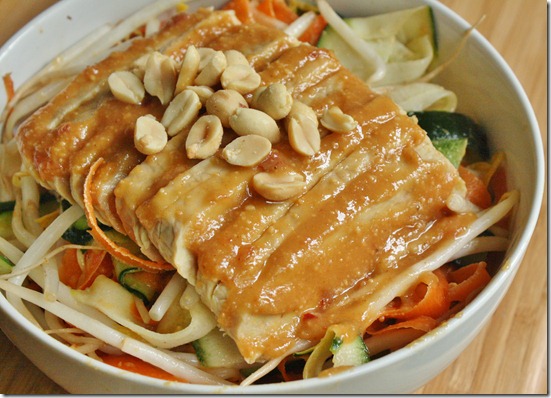 When I shared A Day In The Life Of A Restaurant Intern, a reader wanted to know more about the raw pad Thai bowl I had for lunch. This is something I've been making all Summer long and honestly I never blogged about it because I didn't think it was that exciting. Healthy? Yes. Delicious? No doubt. An excuse to eat peanut butter for every meal? Totally. But not really exciting.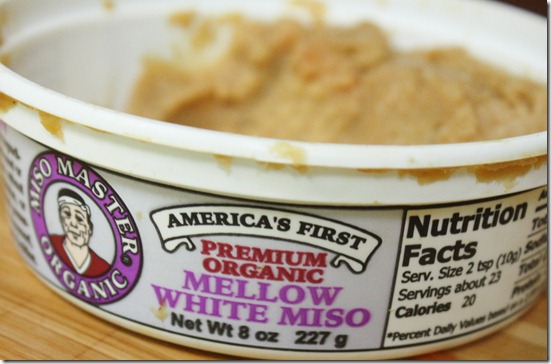 I never really make this the same way, sometimes adding sesame oil, sometimes using chickpeas instead of tempeh—you get the idea. One ingredient I highly recommend investing in is miso paste. I never really knew much about it before a few months ago and certainly never would buy it at the store. Now I wouldn't keep a refrigerator without it. The salty/savory flavor is truly unique and adds a special depth of flavor that's crosses cultures. I've used this in place of garlic, onions and salt in greens and beans and it tastes just as good. It's definitely worth the investment.
Raw Pad Thai
Ingredients(For one serving):
1 zucchini
2 carrots
1/2 cup bean sprouts
1/2 block tempeh
peanuts to garnish
For the sauce:
2 Tablespoons peanut butter
2 teaspoons maple syrup
1 Tablespoon rice vinegar
1/2 Tablespoon white miso paste
1 teaspoon siracha sauce(optional)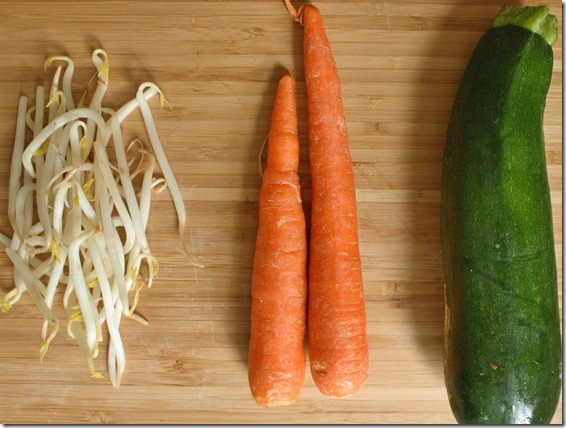 Method:
Using a vegetable peeler, peel the zucchini and carrots into long, thin "noodles" using as much of the vegetables as possible.
Make the sauce by mixing together the peanut butter, maple syrup, vinegar, miso, and siracha if using until smooth. If necessary add a few teaspoons of water until the sauce is runny yet thick.
Toss the sauce with the vegetable "noodles" and bean sprouts in a large bowl reserving about a tablespoon of sauce.
Plate the noodles in a bowl.
Slice the tempeh on a bias and plate it on top of the sauced noodles.
Spread the reserved sauce on top of the tempeh. Garnish with peanuts if desired.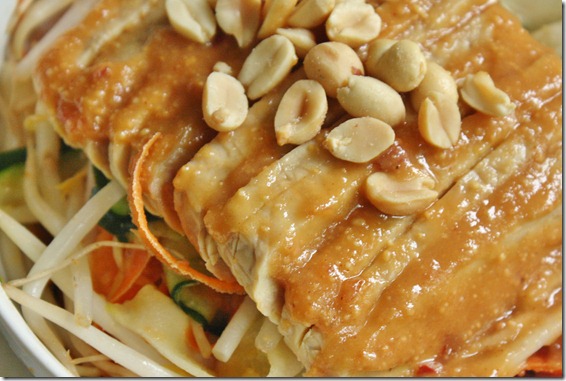 Like I said, you can play around with the ingredients to suit what's in your pantry. I could eat tempeh and peanut butter all day long so this is how I like it best.