Do you remember that joyous moment when Bagel Bites promised you pizza in the morning, pizza in the evening, pizza at supper time? And do you remember that heart-wrenching moment when you realized a diet of only Bagel Bites probably wasn't that good for you?
I do.
Let's fast forward ~10 years to my current egg phase, when I could(and usually do) eat eggs with every meal. They're cheap, tasty, and oh so good for you. Like tofu, they're pretty tasteless, too, and take on the flavors you add to them. Flavors like pizza. I mean, who can say no to melted cheese?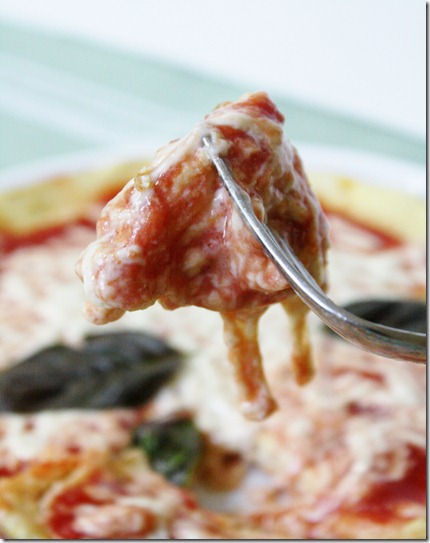 Pizza Omelet
Ingredients:
3 eggs

1/4 cup pizza sauce

1/4 cup shredded mozzarella cheese(I used

Daiya

)

Torn basil for garnish(optional)

Oil for greasing
Lightly grease a 10' frying pan and heat it over a burner set to medium. Meanwhile, crack and whisk together the 3 eggs until completely beaten.
When the pan has heated, pour in the eggs and cover with a lid.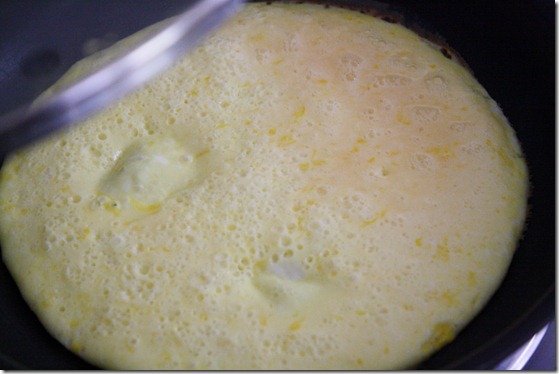 Once the egg has completely cooked, pour on the sauce and spread across the surface. Sprinkle on the cheese in an even layer, return the lid, and turn off the heat leaving the pan on the burner for a few minutes until the cheese has melted. Once ready, slide the omelet onto a plate and garnish with fresh basil.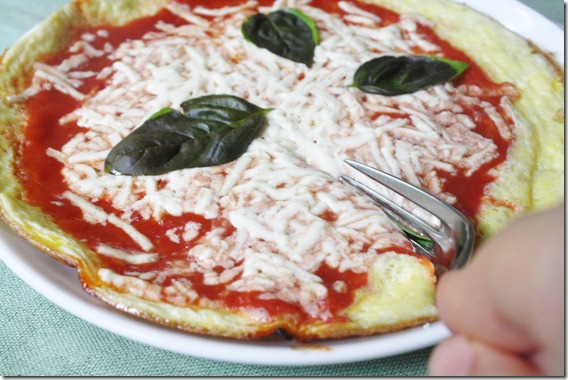 Maybe it's the fact that I haven't had a "real" pizza in ages, or maybe this is just damn good; either way, I'm obsessed. Anything herby with melted cheese is a winner in my book. It's also a good way to sneak protein into a picky-eater's diet, but don't tell them that.