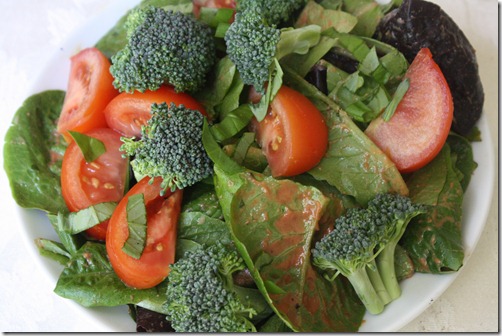 I think something's wrong. I've virtually stopped wanting all kinds of potatoes and instead I'm craving fresh produce and vibrant flavors. What has gotten into me? This Summer thing has got to stop. My favorite "foods" right now are tomatoes and fresh herbs, if you can even call things you don't have to cook for an hour food. They just taste so good when they're this fresh. This dressing is thick and hearty and brings a Summer salad together.
Tomato-Tahini Dressing
Ingredients:
2 Tablespoons tahini
2 Tablespoons tomato paste
2 Tablespoons white vinegar
1 1/2 Tablespoons sugar
1/2 teaspoon salt
1/4 teaspoon black pepper
1 Tablespoon fresh chopped basil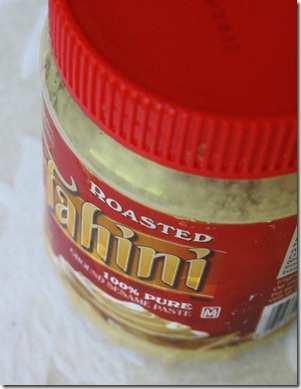 This recipe uses tahini for the body which is a paste made out of sesame seeds. It can be found at most grocery stores either near the peanut butter or in the ethnic section along with other Middle-Eastern ingredients.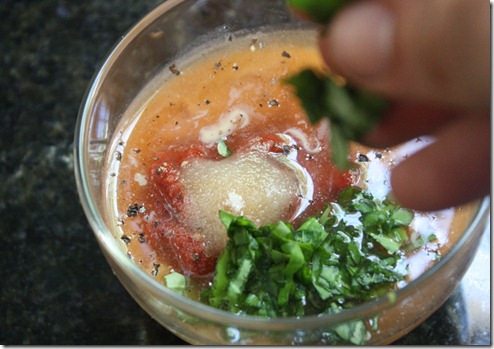 Add all of the ingredients together.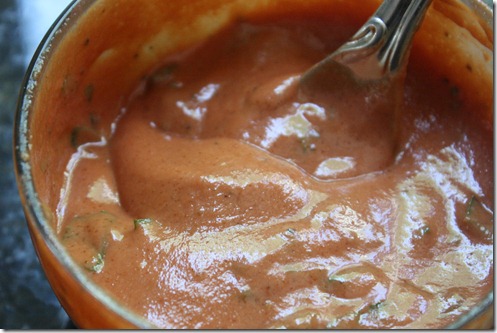 Mix all of the ingredients together until smooth and silky. If the dressing is too thick, add water by the teaspoon until reaching the right consistency.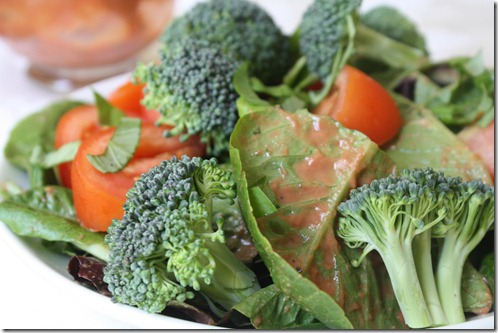 The fresh basil makes a huge difference in flavor and helps to brighten the greens up. You can adjust the sugar and salt for how much of the tahini you want to taste. It's strong bitter flavor can be a bit much for me on its own but tastes great paired with these other flavors.