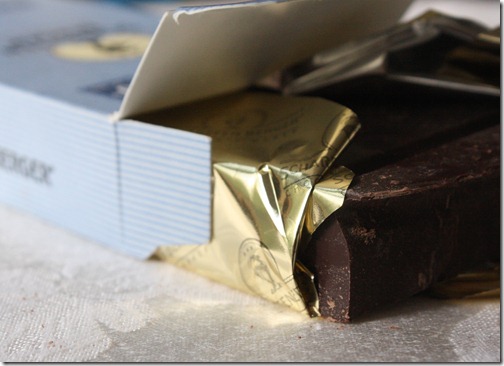 Last week I got this question on my Outrageous Triple Chocolate Brownies recipe:
"What type of baking chocolate do you recommend for these? I have just been using semi sweet chocolate chips"
I've never met chocolate I didn't like, but some are undoubtedly better than others, to eat and to bake with. Here's what 2+ years of home baking has taught me: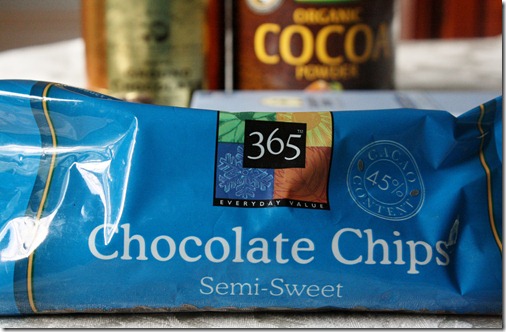 95% of the time chocolate chips are fine. I use these chocolate chips for my baking all the time. I eat them out of the bag sometimes. Don't give me that look; who are you, the cops?
However, that other 5% of the time when I'd be baking to really impress someone—say, something for Paula Deen or Bobby Flay—I would look at the other baking chocolate options.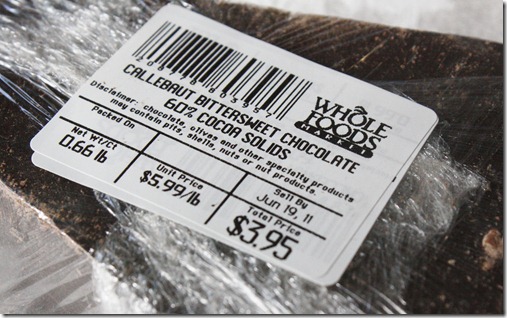 Baking chocolate is available either in the baking aisle or with other specialty products. It usually comes in bar form as Scharffen Berger is in the top photo, but if you're buying it by the pound it might be in chunk form like above. To use in recipes simply chop the chocolate into smaller sizes like chocolate chips come; this will help the chocolate melt more evenly.
Semi-sweet and bitter-sweet are practically interchangeable, so if you only have one and the recipe calls for the other don't panic. Bitter-sweet has slightly less sugar so it will have a darker flavor. Don't, however, interchange unsweetened chocolate with bitter-sweet or semi-sweet since that will throw the recipe's flavor off entirely.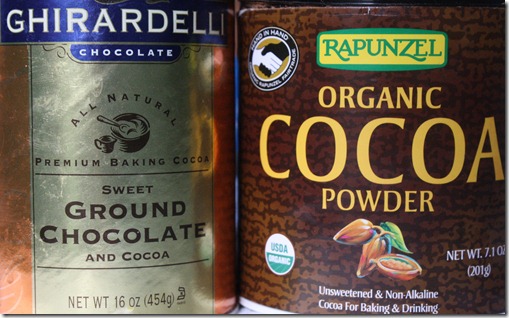 When a recipe calls for cocoa powder, make sure you're using pure cocoa powder, which comes unsweetened.
The product on the left already has sugar in it and is better for hot chocolate mixes, whereas the one on the right is what most recipes will call for. Alkalized or dutched cocoa powder has been treated to remove some of the natural bitterness of chocolate. Most recipes are written for dutched cocoa powder but both will work; non-alkalized cocoa powder will have a more pure chocolate flavor.
Ultimately chocolate is chocolate and the best way to know if something's good for baking is to taste it. You shouldn't bake with a chocolate you wouldn't eat. The higher percentage of chocolate that's in the recipe the more you should consider what flavor it will bring.