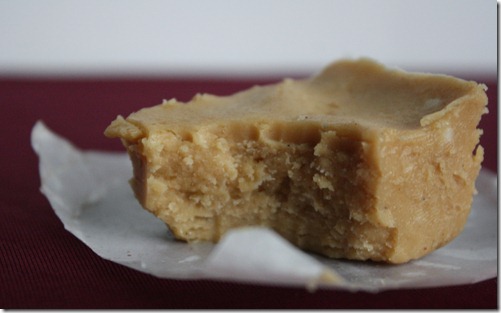 This recipe is a life-changer.
I've long been obsessed with microwave chocolate fudge. I've tried making my own peanut butter fudge in the microwave in the past but the texture was never as good as the chocolate version. Finally, when I saw that Alton Brown had a recipe for microwave peanut butter fudge I knew I had to make it.
Alton Brown has to be my favorite Food Network chef, and not just for this recipe. Don't get me wrong—I love watching Ina and Paula and Giada so that I can make fun of how ridiculous and fattening their "basic" recipes are. But Alton actually writes recipes like he knows what he's doing, and that's what makes him fun to cook from.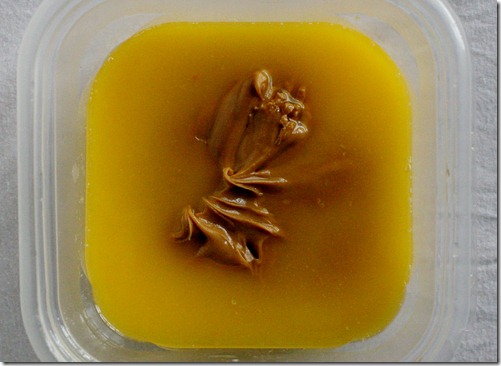 Overall I stuck to the recipe pretty well. I halved the recipe and the only change that I made was melting the butter only and stirring in the peanut butter until it melted, too.
The fudge came out as an odd, doughy texture that was delicious but not really "fudgy." I pressed it into a pan and let it sit in the refrigerator until it hardened up a bit and it came to the right consistency.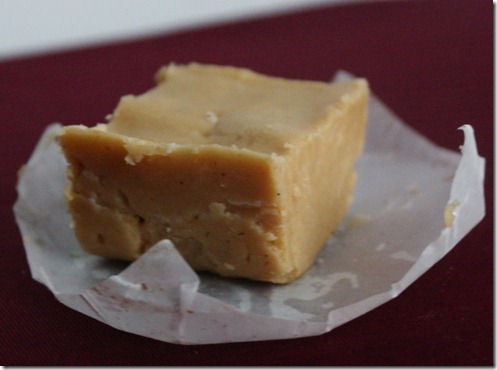 I wouldn't leave this at room temperature since it got soft pretty fast. But other than that it was perfect; the taste was very rich and very sweet.
In other words, I need someone to take the rest of this off my hands right away