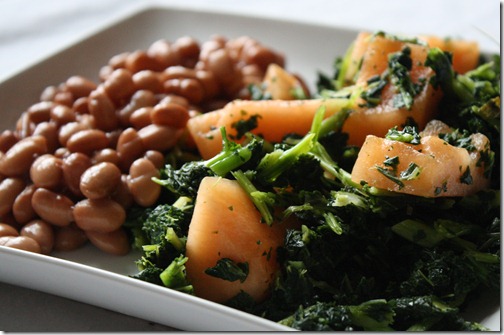 It's (almost) Summer, and what's better than when fresh fruit and vegetables go on sale? I really don't care for fruit in the Winter; I'll take a hot chocolate, please. But in the Summer it's much more appealing and so refreshing to eat. This salad is simple with just 5 ingredients that you have to throw together and really lets the produce speak for itself.
Cantaloupe And Kale Salad
Ingredients(Makes 2 servings):
1/2 large cantaloupe, diced
1 bunch kale, chopped*
2 Tablespoons olive oil
1 Tablespoon white vinegar
1/2 teaspoon salt
Goat cheese(optional)
*I used frozen kale which I thawed and dried. It worked out fine but if I were serving this to others I would definitely use fresh kale.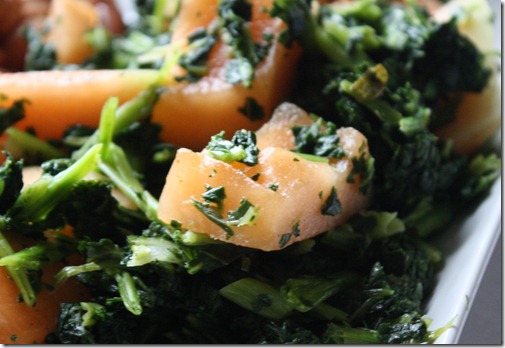 Combine the cantaloupe, kale, olive oil, vinegar, and salt in a large bowl or salad tosser and toss until the ingredients have spread out. Plate and top with goat cheese if desired.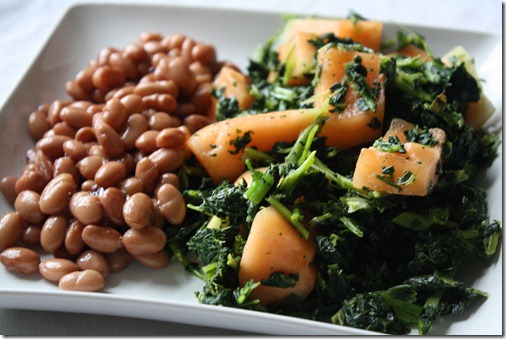 This was excellent. A little tang from cheese would have added a good extra dimension but on its own it was really fresh and vibrant.