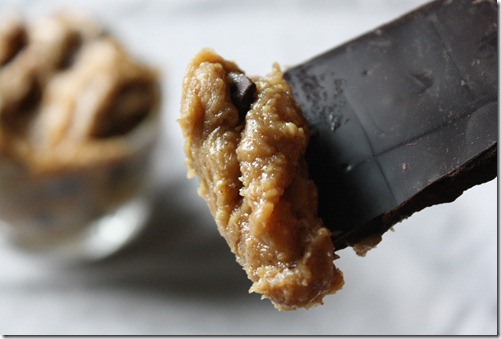 What's better than cookie dough? Cookie dough you can eat as a dip. When Jessica first posted her recipe, I think we all swooned. I didn't dare ever make it with soy-based dairy substitutes, since I'm sure they wouldn't have done her original recipe justice. Luckily, Mama Pea was inspired by my peanut butter dessert hummus to make a raw version of Jessica's recipe(are you following?). I knew I had to bring things full circle and try Mama Pea's creation; she's never steered me wrong in the past.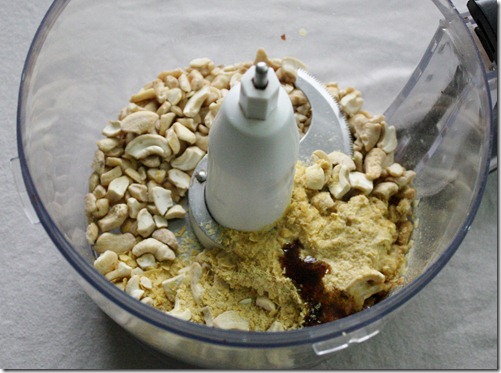 I put all of the ingredients in a food processor(using water instead of almond milk) and let 'er rip.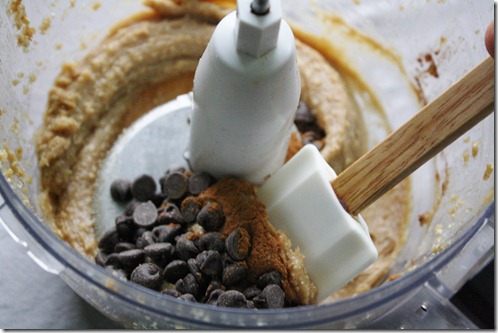 Once it was smooth, I stirred in chocolate chips and cinnamon(not in the original recipe but I thought it would add a nice touch).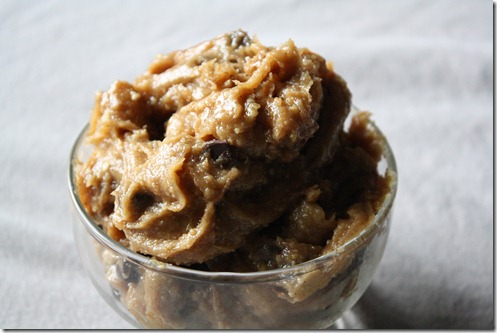 Ya'll, go and make this right now. It came out so smooth and richly satisfying. I might like the dough part to be a bit sweeter but even so that didn't stop me from eating half of it.
And then this happened: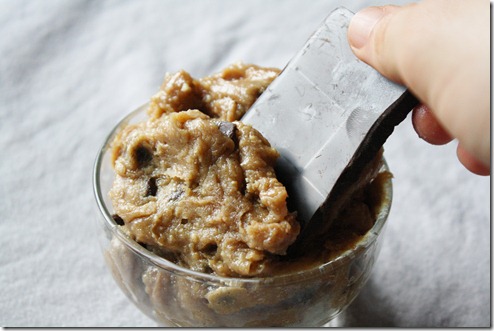 And all was right with the world.