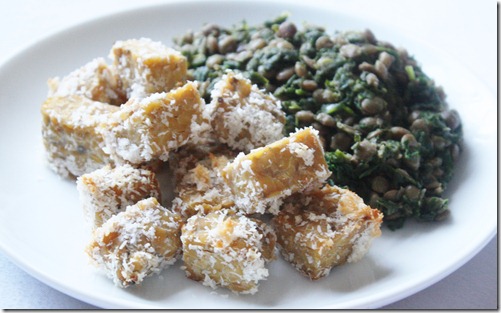 Tempeh is one of those foods I never thought I'd be eating just two years ago. Just the thought of fermented soy isn't exactly appetizing. Thoughts aside, it's nutritionally great and easy to prepare and eat. You don't even have to cook it, but this recipe adds some sweet and saltiness to it. The coconut coating reminds me of coconut shrimp. And it couldn't be easier to make.
Coconut-Crusted Tempeh
Ingredients(For 2 servings):
1 block of tempeh

1/4 cup shredded, unsweetened coconut

2 tablespoons agave nectar

a pinch of salt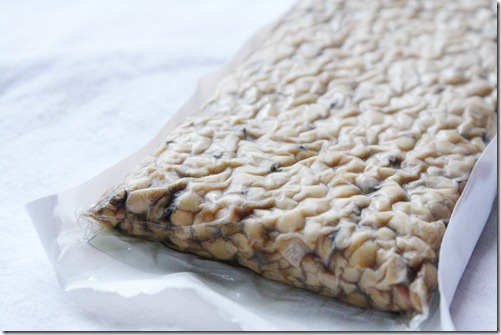 Preheat an oven to 350 degrees. Cube a block of tempeh into bite-sized pieces and combine in a bowl with the coconut, salt, and agave nectar.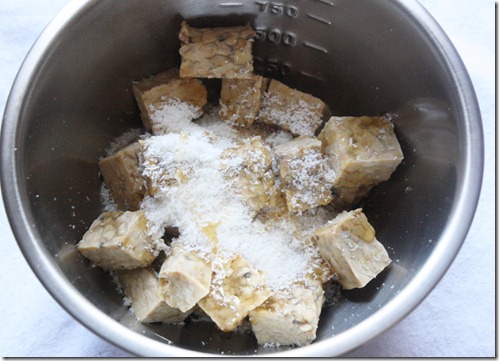 Toss the tempeh to coat it in coconut. Next, line a baking pan and lay out the tempeh in a single layer.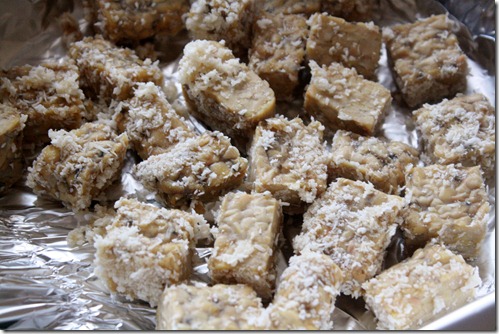 Bake for 30 minutes or until the coconut begins to toast.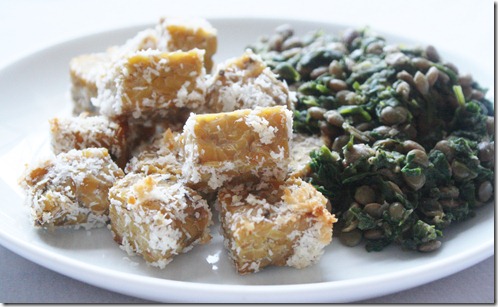 The flavor is really nutty and a little sweet. The texture doesn't really change from raw tempeh which is good because it has a "meaty" bite to it. It goes good on its own or with a salad.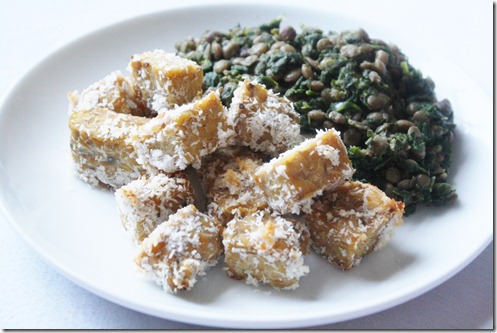 And don't forget today's the last day to enter the giveaway!