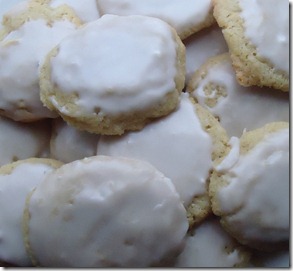 A cookie is naked without good icing. You wouldn't make a wedding cake an not frost it, would you?! Icing is an intricate part of Italian Christmas cookies and others, as well. It's a simple but delicious way to elevate your cookies from bland to a hit. And you can flavor icing any which way.
Simple Icing
Ingredients:
1 tablespoon really hot water*

3/4 cup powdered sugar

1/2 teaspoon any extract(optional)
*You could use milk, coconut milk, or any flavor of juice instead of water. Keep in mind that the icing will take on the flavor of whatever liquid you choose.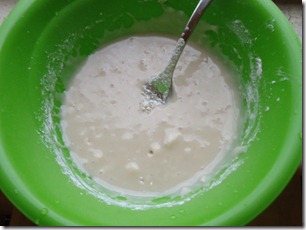 Sift the powdered sugar into the hot liquid. Beat it in with a fork, slowly adding the extract(if using).
Holding your cookies by the sides, dip the top in and move it around briefly. Pull out the cookie and hold it upside down for a few seconds, letting excess icing drip. Flip it over and let the icing set.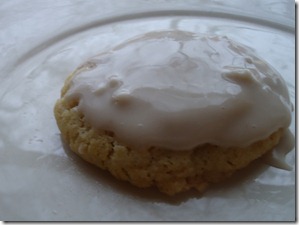 I used anise extract to frost my cookies, and it was like frosting on a cake icing on a cookie. You could add a little lemon or orange zest for a punch of flavor, too. The flavors are endless!