Now that Thanksgiving is more than a week passed, we can emerge from eating leftovers for breakfast, lunch, and dinner and start getting back to eating different foods over and over again. These are the ones I'm currently obsessed with.
Everything on this plate, including microwave vegan fudge and 2 new recipes to come this week. What can I say? I'm a sweets person

Smart Balance peanut butter. I think it's an addiction when a full jar barely lasts a week. Yikes…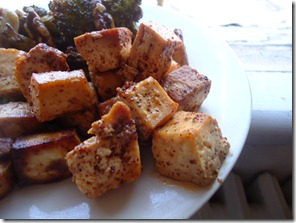 Caitlin's Perfect Baked Tofu. I discovered this recipe when I ran out of salt and wanted something flavorful. It's so simple and tasty. Try it!
Walnuts. With everything. How did I forget how good they are?!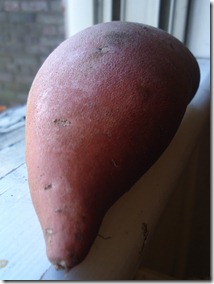 Lastly—but certainly not least—garnet yams. I never believed there was a big difference between different yams until trying these. Roasted at 400 for 2 hours, these are soft and sweet and smooth. I could even live off of these for 2 months.
What's your latest food obsession?