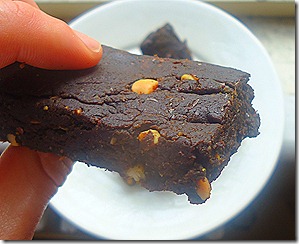 For as often as I go to the gym, I've never been into eating fake protein bars or drinking neon green sports drinks. They have always tasted awful and I just don't see the benefit beyond eating real food. And my favorite protein bars—Amazing Grass Chocolate Peanut Butter Protein—taste great but cost a fortune per bar. I was very excited to find this recipe and adapt it for my own tastes. Even if you're not into protein bars, you'll appreciate this for a hefty snack with wholesome ingredients.
Easy Vegan Chocolate Peanut Butter Protein Bars(adapted from Foodie House)
Ingredients(Makes 6-8 bars depending on preference):
1/2 cup natural peanut butter(or any nut butter)
1 cup protein powder(I used hemp protein), divided
1/4 cup ground flaxseed, divided
1/4 cup cocoa powder
5 tablespoons agave nectar
3-4 tablespoons water
1 teaspoon vanilla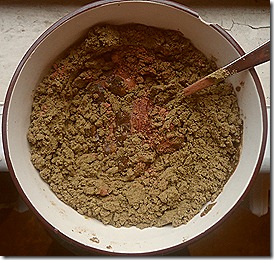 In a large bowl, combine 1/2 cup peanut butter, 2/3 cup protein powder, 2 tablespoons ground flaxseed, 1/4 cup cocoa powder, 5 tablespoons agave nectar, 3 tablespoons of water and the vanilla. Mix until it reaches a thick paste.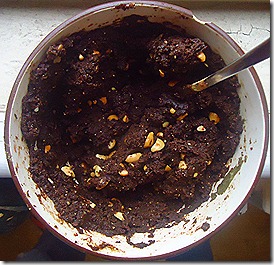 At this point, the mixture should be like soft Playdoh, easily able to be handled and shaped but not sticking to your fingers. If it's dryer, add a tablespoon of water.
Next, add the remaining 1/3 cup protein powder and 2 tablespoons flaxseed. Forcedly incorporate this into the batter until it's all blended together.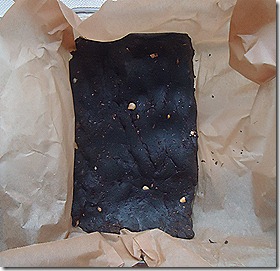 In order to shape the bars, line a square pan with parchment paper and turn out the dough onto the paper. Press it in firmly along the edges until the top is smooth and the dough is about 3/4 to 1-inch thick.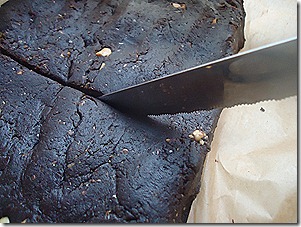 Cut into the dough to make them into bars—either 6 or 8 depending on how large you want them to be—but do not separate the dough quite yet. Stick the parchment paper into the refrigerator to let these harden for an hour or more. Once the dough is dry, take it out and pull apart each bar.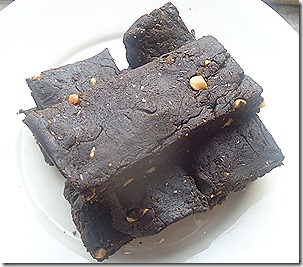 These bars have a nice, smooth flavor, and the texture isn't chalky at all. They're much better than commercial protein bars and taste like real food, too. Depending on what kind of protein powder you use, these can have 20-30 grams of protein each. Best of all—they take about 5 minutes to make!