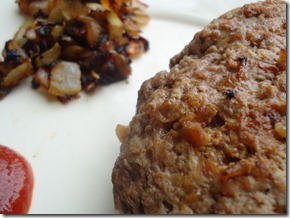 We all know the grill makes the best burgers, right? Or does it? Regardless, no one wants to grill when it's 30 degrees and snowing. And most people living in cities or apartments don't even have a grill. But that doesn't mean you have to sacrifice a well-seasoned hamburger.
These are easy to make and only take about 10 minutes. And with just 4 common ingredients, they're just as flavorful as ever. All you'll need is a stove and a frying pan—that's it!
Seasoned Pan Fried Hamburgers
Prep time: 10 minutes
Cook time: 10 minutes
Ingredients(Makes 4 servings):
1lb ground beef(either 90/10 or 85/15 are good)

1/2 teaspoon salt

1/4 teaspoon black pepper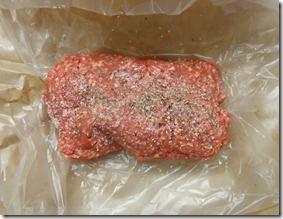 Method:
Add the salt and pepper onto the meat and massage the seasoning in. Do not apply too much pressure ever as this can make for tough and tight hamburgers.
Split the beef into 4 quarter-pound patties and flatten between the palms of your hands. Make a slight indent in the center for when the air in the center expands.
Meanwhile, heat a pan over medium heat and add the diced onion to sweat. When the pan has come to temperature, add the burgers on top of the bed of onions.
Cook for 4 minutes on both sides for rare, or until the liquid coming out starts running clear. For medium well, add about 2 minutes on both sides. Note that how many you can cook at a time depends on how large your pan is. I wouldn't cook more than two at once as crowding will slow down the cooking.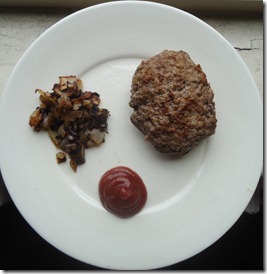 Like any meat, let the burgers sit for 5 minutes off of heat for them to retain their juices. Serve with any condiments you could desire. What I love about these is that they don't taste salty, or peppery, or "onion"y; they just taste like a perfectly seasoned burger.
You can either discard the onions or serve them alongside. They will most likely be slightly burnt and cooked heavily in beef fat; that just sounds perfect to me, but if you're not a fan of onions feel free to dump them.